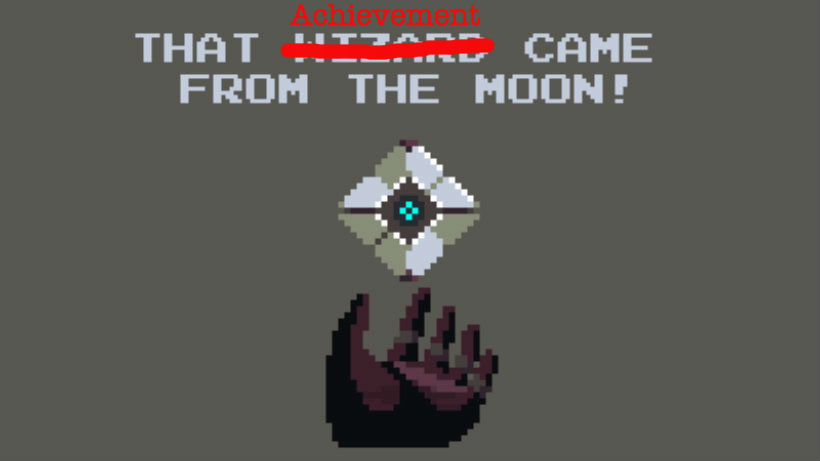 You know what I like about achievements and trophies in games? They give me a feeling of accomplishment, that I did something that few others ever will. This feeling is compounded when the achievements are rare, difficult to attain and have unique or amusing names and conditions. Unfortunately, the achievements for The Taken King expansion have none of this allure.
Revealed over on Xbox Achievements, here's the complete list of what you can achieve in The Taken King:
The Taken King (40) Complete "The Taken King" quest
Night Court (20) Complete "The Court of Oryx" quest
Hunger Pangs (20) Complete "The Old Hunger" quest
Second Wind (20) Complete the "Echoes of Oryx" quest
Stormcaller (20) Complete "The Stormcaller's Path" quest
Sunbreaker (20) Complete "The Sunbreakers' Challenge" quest
Nightstalker (20) Complete "The Nightstalker's Trail" quest
Still Got Wolf Problems (20) Complete "The Wolves of Mars" quest
The King is Dead (20) Complete the King's Fall Raid
Long Live the King (50) Complete the King's Fall Raid (Heroic)
I'm sure these are challenging quests and raids, and they will offer players hours of content. But we all know that Destiny fans aren't in it for the achievements, which is probably why they are so dull and uninspired. Instead, it's all about the exotic engrams, right?
The Taken King is almost upon us and some people are already downloading the many gigs needed to play the game at launch. Will you be swept away in year 2 of Destiny, or are you too busy with all the major releases of the year?
Last Updated: September 9, 2015