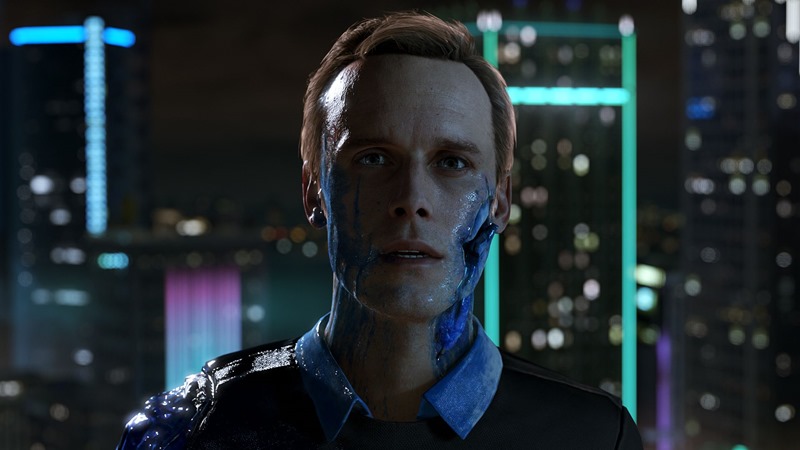 Say what you like about Quantic Dreams and the "games" that they make, but hot damn that David Cage knows how to whip on hell of a visual engine out his team of developers. Beyond: Two Souls was a prime example of this, a choose your own adventure of QTEs that looked stunning on the PlayStation 3. But this is the age of the PlayStation 4, a device with far more power under the hood than its predecessor.
Few games have really managed to tap into that hardware though, but Cage and his Quantic Dream studio are planning to set a visual benchmark with the engine for Detroit: Become Human. Especially when it comes to creating something using the tools of Hollywood to make Detroit pop on the smaller screen. "We wanted to push the limits with Detroit and have an engine that would offer us more features regarding cinematography in particular," Cage said on the PlayStation Blog.
So we wanted to work on realistic lighting, especially. So we developed an entirely new engine from scratch pretty much.
That meant that Quantic Dreams needed to come up with numerous new pieces of visual tech, to accurately render how light falls and interacts on a human body. Including even when light somewhat illuminates the fleshy membrane of an ear. "We worked on skin shaders, we worked on hair shaders, eye shaders," Cage said.
We worked on translucency which allows you to, when you have a strong light behind your ear, see that your ear becomes red.
That's pretty amazing, considering that most of this technology won't even be take notice of. Hell, some people probably won't even care about the visuals. And Cage is okay with that:
We play with all this technology and players don't need to care about all this because it's just interesting for geeks and developers. We hope that players, even if they are not interested in the technology behind all this, will like the result on screen.
There's no release date yet for Detroit: Become Human, probably because I'm going to be a massive dick towards any simulacrums of human life that I encounter in that game Especially if they resemble Haley Joel Osment.
Last Updated: June 30, 2016