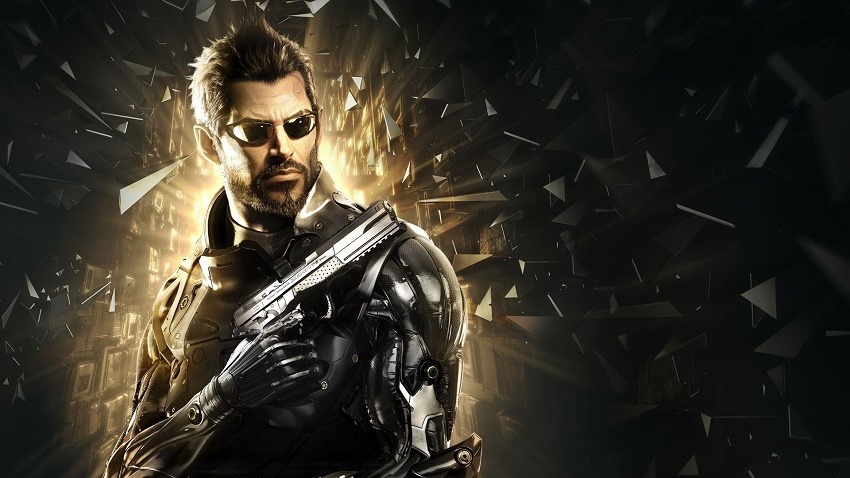 I enjoyed the hell out of Deus Ex: Human Revolution, so naturally, I was very excited to play its sequel, Mankind Divided (even though it turned out to be not as good, according to Darryn). Unfortunately, I've not yet had the opportunity to dive into Adam Jensen's latest story, but I will as soon as I get my grubby paws on the game.
If you on the other hand have played the hell out of it and you're keen for some more augmented shenanigans, you'll be happy to know that there's a new bit of story DLC on the way. It's called 'A Criminal Past', and It'll see Adam Jensen thrown into prison because REASONS (via Destructoid):
Adam Jensen is back in Deus Ex: Mankind Divided – A Criminal Past, along with both an old acquaintance in Delara Auzenne, and new characters. The second Story DLC will provide players with more insight into the lore of the Deus Ex Universe, allowing them to experience one of Adam Jensen's first missions for TF29, set some time before the events of Deus Ex: Mankind Divided.

In Deus Ex: Mankind Divided – A Criminal Past, Jensen is transferred deep into a hostile, high-security prison for augmented felons. His mission: track down and retrieve sensitive information from a fellow undercover agent who has gone dark. Success will help the fight against terror around the world, but Jensen will need to confront a darker side to his role before the day is done.
Unfortunately, if you're dying to get your hands on this content, I hate to break it to you, but there is a bit of a wait. A Criminal Past will only be out next month, on the 23rd of February. Its yours for free if you just so happen to have a season pass. If not, well, if it's priced anything like the previous DLC, expect to cough up around $12 or so when it does launch.
Personally, I think I'll wait for some or other definitive edition of to release before I grab Mankind Divided. It'll bundle up the core game along with all these other goodies I'm sure, and at a price that won't hurt my poor little wallet. It's not like I have the time to play it anyway. My backlog is already looking rather large!
Last Updated: January 24, 2017