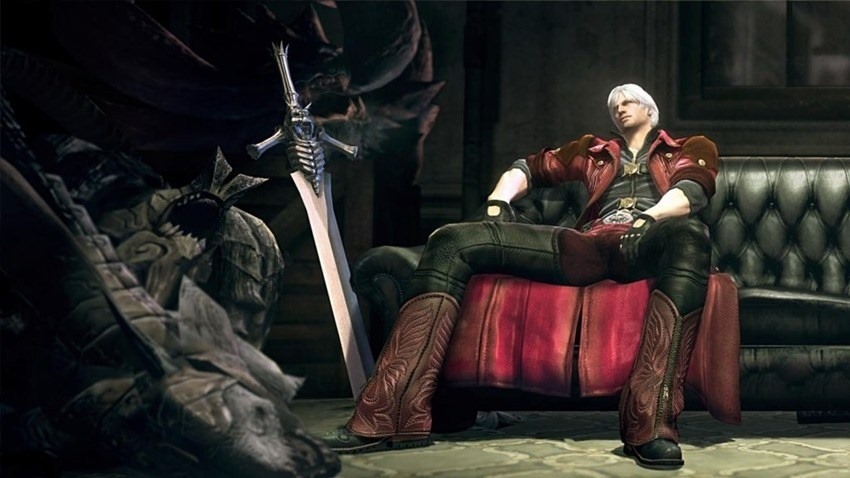 IT'S HAPPENING! LOUD NOISES! While I've long since accepted the fact that Metal Gear Rising 2: Revengeance Boogaloo will never ever happen in my lifetime, the next big thing in my action junkie mind would be a proper Devil May Cry sequel. Capcom's series of devil-slaying adventures have always been cathartic thanks to its over-the-top action and absolute disregard for the laws of physics.
Cheeky, fun and with enough pyrotechnics to double as Michael Bay's Viagra. The last couple of weeks have seen plenty of leaks pointing towards a fifth chapter in the series finally arriving and if you were looking for more fuel for the fire, well here you go: Discovered by @MysticDance over on Twitter, was a website that happens to be locked to Capcom's servers. A website by the name of…
Devilmaycry5.com.
BREAKING: Devil May Cry 5 domain now on dedicated Capcom servers. https://t.co/go1NUtwemv

— Mystic (@MysticDistance) June 7, 2018
If you head there now, you'll be greeted by a 404 URL not found message, but the fact remains that this domain name is now owned by Capcom. Is it future-proofing and protection f the Devil May Cry brand? Perhaps, but recent leaks have me thinking positively. With an E3 presence that includes a Street Fighter V tournament and Mega Man 11, you'd think that Capcom has something more substantial to show on their prime slice of showfloor real estate in the Los Angeles Convention Center.
Devil May Cry 5, could be that game. Jackpot.
Last Updated: June 7, 2018