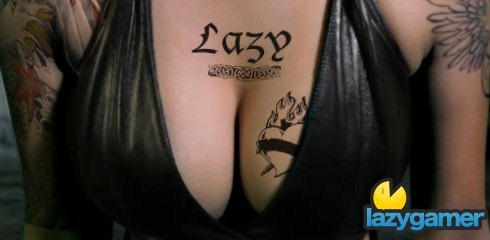 It's true we may sometimes use dubious links in stories to paste half naked ladies on the sight but for once this one really isn't our fault.
Codemasters has struck upon the brilliant idea of using a pretty substantial bosom to market it's upcoming title DiRT2.
If you head on over to DirtyTats.com you get the opportunity to customise your very own set of breasts and when you are happy with your work you can share your customisations with your friends.
I'm quite proud of my simple design above but if you think you can do better please feel free to share your images with me at lazysagamer@lazygamer.co.za, I will be happy to post some of the good ones up on this article as well.
Last Updated: September 3, 2009