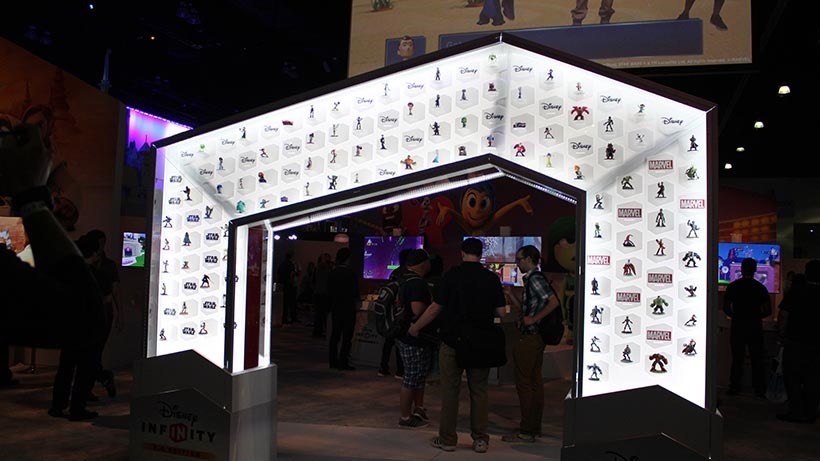 Much like the end of the German World War 2 offensive on Stalingrad, just about everybody is exiting the E3 showfloor this year. EA is going off-site with their own fan event, while Activision (home of that one skateboarding game that I totally did not think would be BEST game of the year material) also confirmed that they won't be hosting their own dedicated space in the South Hall this year either. That's two heavy hitters, who usually command a sizeable chunk of Los Angeles Convention Center real estate for the duration of E3, gone this year.
Throw two more names on to that list, as Disney and Wargaming are also giving the E3 showfloor a skip this year. This is shocking news to many regular attendees, who spend their E3 time lining up for actual hours just so that they can snag an early Infinity copy to hawk on eBay for a ludicrously inflated sum afterwards.
But according to senior vice president of communications at the Entertainment Software Association Rich Taylor, there's nothing to worry about. "Individual companies will make their own decisions in each iteration of E3," Taylor said to Venturebeat.
Overall, E3 for the past several years as been among the best shows we have ever experienced. E3 remains a dynamic and valuable and preeminent show of its kind in the world for video games, entertainment, and innovation. It's still the place to be. We have a record number of press briefings this year in the ramp to opening the show.

That's an indicator that folks recognize how valuable a launch pad it is. Being a part of E3 adds rocket fuel to the attention and eyeballs and interest and visibility of new titles and hardware and innovations that our industry produces each and every year. E3 is a strong, critical, and integral part of our video game ecosystem.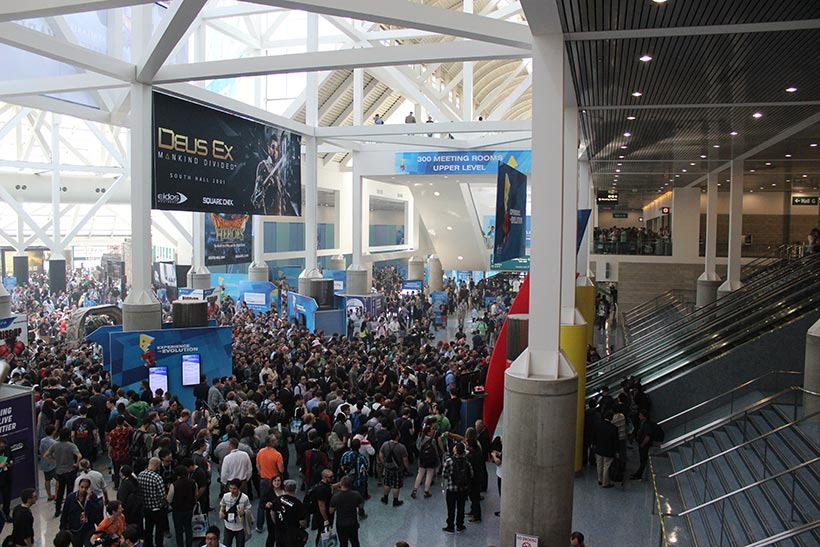 Taylor isn't wrong. When you've got something to show or launch, E3 is amazing for the buzz that it can build, before fans immediately start bickering over how much bullshot went into your presentation trailer. But it is the kind of event which is facing a lot of heated competition from live-streaming and fan events. Events which can draw in more eyeballs and heat than a dedicated show that caters exclusively to industry and regular game journalism scum.
And that's something that Wargaming is feeling, as a spokesman confirmed to VB that E3 just didn't suit their free-to-play approach to gaming. Meanwhile, a Disney said that the house of an interactive mouse will be doing "additional direct to fan engagements through the summer this year". E3 has its ups and downs. In 2007 and 2008, the event was home to a much smaller gathering of associated visitors, before eventually ballooning to grotesque proportions in 2015 that saw over 52 000 people squeeze through its doors.
While it's hardly the end of E3, this year is still going to be a bit of an empty year. The big three – Sony, Microsoft and Nintendo – still have sizeable presences as well. On the plus side, there'll at least be some space to get to appointments, now that the halls won't have numerous press miscreants overcrowding the joint's ridiculously tight gaps between booths.
Last Updated: March 7, 2016