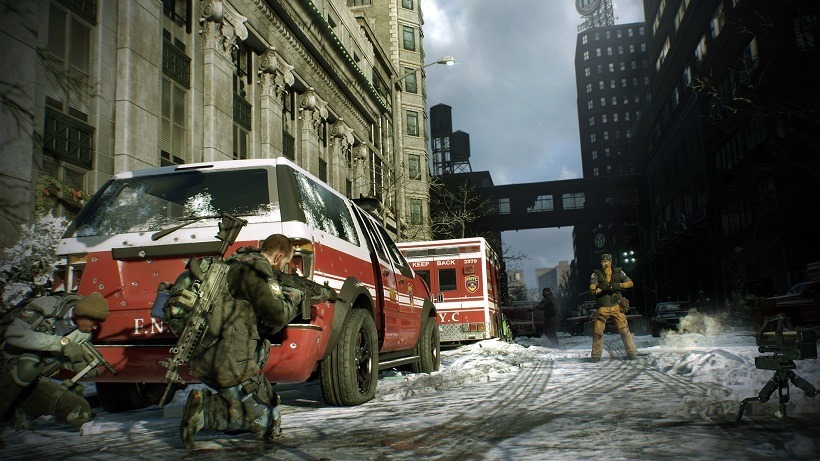 The Division launched a short, closed beta earlier late last month, and it did a lot to sell me on some of the game's ideas while also raising questions about some of its shortcomings. In general though, I was addicted to The Division while it was live, but many very interested players never got the chance. Access into the closed beta required either a pre-order or the luck of the Ubisoft sweepstakes, which meant a good chunk of people missed out.
That's changing next week when Ubisoft kicks off the Open Beta for The Division, which is good news for new and returning players.
First things first, the beta will include all the content that was in the closed beta. That means you'll get some story missions, side questions, encounters and , my favourite part, The Dark Zone. The map is still only a sliver of what will be open at launch, but it does a good job on selling you on the scope of New York and how meticulously its been recreated. It will also make you super thankful that sprinting is unlimited. Seriously.
Even better though is news that Ubisoft will be including a brand new story mission in the open beta too, which gives returning players incentive to populate the games servers again. Of course none of your progress will carry over into the final game, but Ubisoft are promising an in-game reward for participants. So if it's a silly hat, expect everyone in the Dark Zone to be rocking that during launch week.
The Open Beta kicks off on Xbox One first (again) on February 18th, with PS4 and PC opening up on the 19th. It'll last until the 21st, when the servers will go dark ahead of the game's release on March 8th.
Last Updated: February 10, 2016