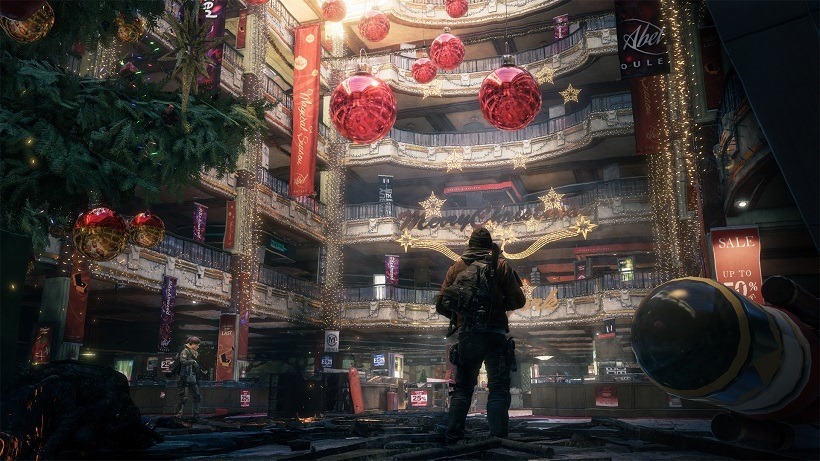 I don't think the events of September 11th, 2001 will ever be forgotten by those who witnessed it. The city of New York being brought to its knees in the most devastating attack on U.S soil might be 15 years passed, but it's a wound still raw from so many so close to the event. So it's peculiar then that a game like The Division takes place in a similarly terrorist-stricken city of New York. And Ubisoft don't want the two compared.
That's the message that came up during a rather great interview by Killscreen, who managed to sit down with Julian Gerighty, the associate creative director on The Division and ask about some of the sources they drew on when creating a New York responding to terror. Killscreen asked whether the team had spoken to some of the first responders to 9/11 to get a sense of the severity of an attack such as this, which prompted a surprising answer.
"I didn't," he responded. "I don't think even the parallel between this game scenario and 9/11 exists."

"It's the first time I've ever been asked about it, and it hasn't really crossed any of the meetings that I've done on it before."
It's might be surprising from a contextual stance, but it makes sense for Ubisoft to not want to start thinking of their game as a "9/11" recreation. The Division's New York is ravaged by a virus spread by the passing of currency, leading to a break down is society and rampant crime in its streets. Killscreen then questioned whether this was a comment on capitalism, and it seems Ubisoft isn't comfortable with having any political reasoning tied to their MMO.
"At the end of the day, it's a videogame, it's an entertainment product… There's no particularly political message with it."
And that may be true for the intention, but ignoring such obvious parallels is equally damning. Ubisoft have really tried to carefully market a game cantered on terrorism in a political climate rife with recent and constant threats of terrorist violence. Wanting to distance themselves from that makes sense, but that doesn't mean some semblance between the two doesn't exist.
The Division is out March 8th.
Last Updated: February 9, 2016