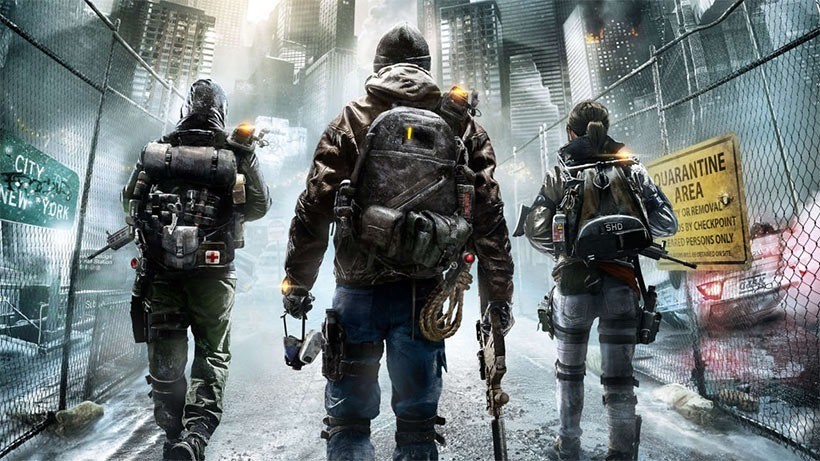 The Division is one of the more intriguing games set to come out of Ubisoft's stables. A post-apocalyptic action game set in a broken New York City, the game is equal bits RPG and shooter, with a heavy emphasis on the role playing bits.
It was meant to have a beta starting this month, giving those who've pre-ordered The Division a taste of its systems. That beta has unfortunately, been pushed back to 2016, which isn't actually as far away as it sounds.
It's not all bad though, as those who've pre-ordered on Xbox One could find themselves granted access to an early alpha taste of the game this week.
"The Division Beta planned for December will now take place in early 2016. However, we're excited to announce that players who preordered the Xbox One version will have priority access to an exclusive closed Xbox One alpha testing phase, taking place from December 9 to 12," Ubisoft says.

"Those of you on the waitlist for the Xbox One alpha may be granted access on an as needed basis. In addition, players who pre-ordered the Xbox One, PS4, or PC version of The Division will have access to a closed beta on their respective platforms in early 2016."
An as-needed basis? Sounds very clandestine. IF you do get in to this alpha, you'll get to have a look at more than the Dark Zones that we've seen elsewhere, including the playable code that we got our hands on at Gamescom and rage this year.
"This exclusive Xbox One alpha testing phase in December will be the first time the public gets to play a version of The Division that includes more than the Dark Zone PvP enabled areas. This means the moment you and other players sign into the game, you'll be giving us valuable insight into how our infrastructure performs under pressure that we can't replicate internally or at a tradeshow. This process allows us to monitor and gather additional feedback on other aspects of The Division, as well."
If you do get into this alpha though, your access will be accompanied by a nasty non-disclosure agreement, so it all becomes a bit like fight club, and you're not really allowed to talk about it. The download size of the alpha's game client will clock in at 23.2 GB.
The game itself is set to be released next year in March, on Xbox One, PS4 and PC.
Last Updated: December 8, 2015