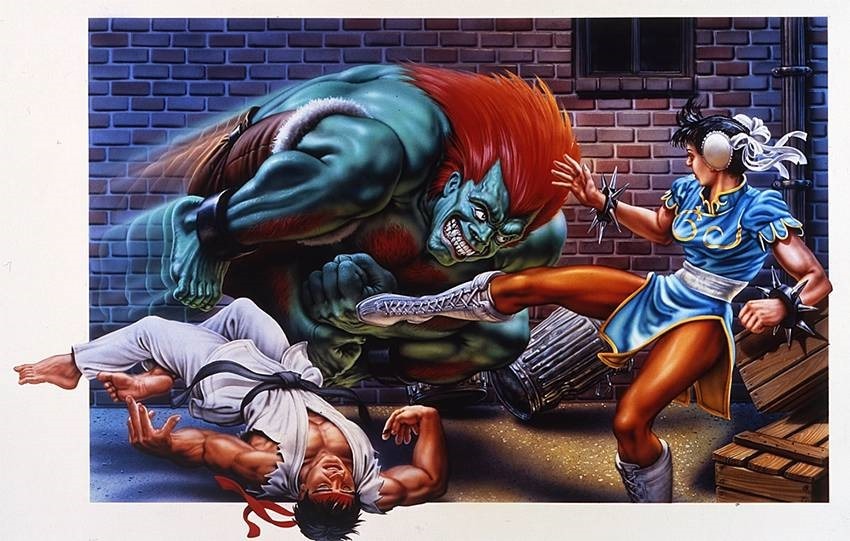 In March, we told you that a number of great, classic games were up for inclusion in the Video Game Hall of Fame. The 12 candidates included games like Donkey Kong, Final Fantasy VII, Tomb Raider, and Mortal Kombat – but just four have made their way in to the hallowed halls of The Strong Museum this year.
As a reminder, here were the nominees:
Donkey Kong
Final Fantasy VII
Halo: Combat Evolved
Windows Solitaire
Mortal Kombat
Street Fighter II
Myst
Pokemon Red/Blue
Resident Evil
Portal
Tomb Raider
Wii Sports
The four new inductees are Halo: Combat Evolved, Street Fighter 2, the original arcade version of Donkey Kong, and the first Pokémon games, Red and Green. Blue doesn't make the cut, as it was released globally later, while Red and Green made up the original Japanese release.
They are, to mind, worthy inductees. Donkey Kong not only kept Nintendo in business in the 80's, it also launched the career of a fellow named Shigeru Miyamoto. Donkey Kong also introduced characters that would go on to define an industry – like a moustachioed plumber who is now one of the most recognisable symbols in the world.
I'm not Halo fan, but its impact on the industry is undeniable. It showed that first person shooters on console weren't only viable; they could be a mainstream success. The series has gone on to sell over 65 million copies.
Pokémon's impact on the gaming industry is without question. The game about rounding up critters is still a phenomenon, 20 years on. People are still running around saying "Gotta Catch 'em All!"
I am personally happy that Street Fighter II made it in before Mortal Kombat. I understand why many people prefer Midway's visceral fighting game to Capcom's, but Street Fighter II had a much bigger impact on the arcade industry – which spilled out into consoles with the release of the game on the Super Nintendo Entertainment System.
Previous inductees include Doom, Grand Theft Auto III, The Legend of Zelda, The Oregon Trail, Pac-Man, Pong, The Sims, Sonic the Hedgehog, Space Invaders, Super Mario Bros., Tetris and World of Warcraft.
Last Updated: May 5, 2017