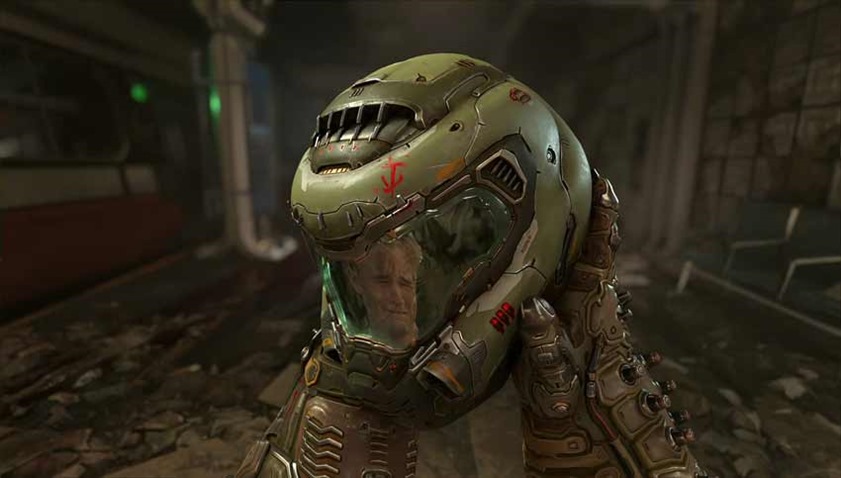 It's a story as old as time: The fourth quarter of the year pops up, plenty of games flex their muscles and in a game of release schedule chicken, someone eventually backs out from a head-on collision with a blockbuster title that could severely wreck their financial chances in the cutthroat gaming industry.
So who's bowing out from a late 2019 release? None other than Bethesda's DOOM Eternal, the sequel to 2016's metal as hell first-person shooter that set eyeballs aflame when it first came out. Here's the text from Id Software confirming the delay.
Throughout the development of DOOM Eternal, our goal has been to deliver a game that exceeds your greatest expectations across the board.

To make sure we're delivering the best experience, for DOOM Eternal to live up to our standards of speed and polish, we've made the decision to extend our launch date by a few months to March 20, 2020. We know many fans will be disappointed by this delay, but we are confident that DOOM Eternal will deliver a gaming experience that is worth the wait.
Id Software say that in addition to the delay, a few other changes are being made:
Invasion Mode will now be a free update "shortly after launch"
DOOM Eternal will arrive on Nintendo Switch on a future release date that is still to be determined
DOOM 64 will be made available on Xbox One, PS4, PC and Nintendo Switch as a pre-order bonus for DOOM Eternal
It's a pity, but if DOOM Eternal is anywhere near as good as DOOM was, then hell is definitely worth waiting for.
Last Updated: October 8, 2019