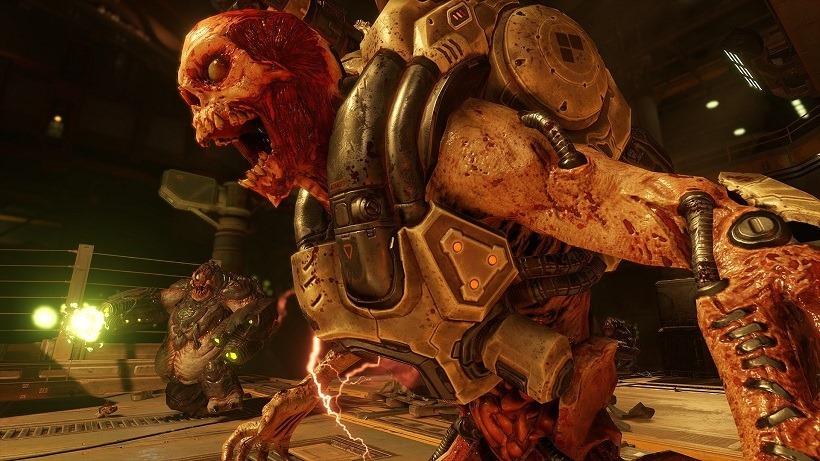 DOOM is synonymous with the first-person shooting genre, and this year its making a long overdue comeback thanks to id Software and Bethesda. With gameplay being revealed for the first time last year and all signs pointing towards a release in Q2 of this year it's about time we started seeing a little more of the demon hunting shooter – which apparently is a lot harder now thanks to some testing.
That's according to the game's director, Marty Stratton, who sat down with Game Informer to answer a couple of fan questions in a lengthy video interview. The entire thing is worth a watch thanks to some excellent questions for the most part, as well as the overwhelming enthusiasm Stratton has for the project it seems he and his team are working overtime to push out.
The most interesting questions revolved around some of the changes made to the game over the course of the closed alphas, and what players should expect in the upcoming beta. Internal testing has shown id Software that their combat was at times too forgiving – so they've dialled it back up again in response.
We've actually dialled up the difficulty and we've seen as people played it that they wanted this. It's an action shooter, so your roller coaster ride in this game is about how challenging those fights are. It's super fun when you're diving into these arenas and that's challenging, you may get your ass kicked but come later with a different strategy.
One of the most interesting features present in all versions of DOOM is SnapMap – a custom tool that allows players to build their own maps and modes from within the game. The good news is that these creations won't be platform specific either, with the tool allowing sharing across PS4, Xbox One and PC. Neat.
But if it's the traditional maze-like exploration you're really craving in the new DOOM experience, that's just what you're going to get. The single-player is littered with corridors meant to confuse you, as you venture deeper and deeper as the nameless soldier. Never knowing what lurks around each corner as your race past.
When you think about DOOM and DOOM 2, particularly the further you got into the game, there's a lot of getting lost. It's just these mazes that you can get lost in, in a good way as you're searching around for secrets, keycards, pickups and all the goodies. There is definitely that aspect to it. I wouldn't say that we focused on making sure that people got lost, there's a way out to get to that next combat, which is really what the focus of the game is, getting to that next horde of demons that you can take out. But the exploration is really fun, there's a pretty good sense of that non-linear exploration.
DOOM doesn't have a firm release date year, but it is expected to launch sometime in Q2 of this year. Or even June, according to earlier retailer leaks.
Last Updated: January 26, 2016