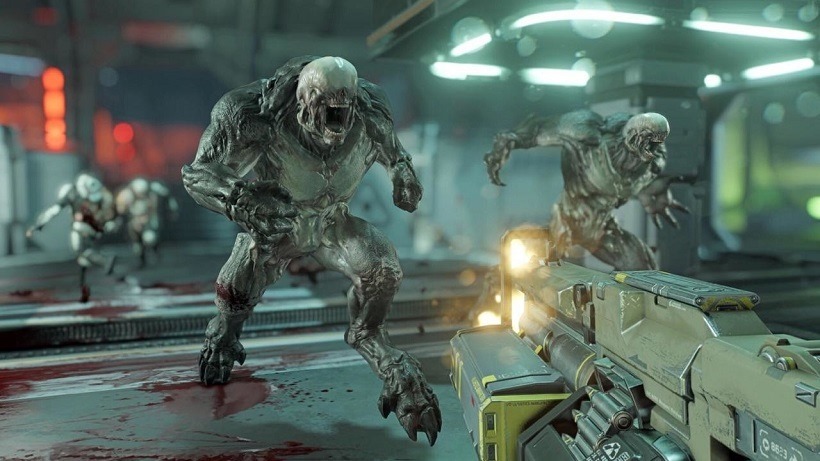 The DOOM open beta has been extended a full 24 hours to give you a last chance to get in on some demonic multiplayer action before the game launches next month, and there're unsurprisingly mixed options about it. Some don't think it's traditional DOOM, while others love the modernization on classic arena gameplay. One thing everyone (on PC at least) can agree on is that the game's framerate cap isn't acceptable.
But thankfully it's only an issue with the beta. DOOM will have an unlocked framerate on PC by the time it rolls around next month, supporting the increasingly popular 144Hz refresh rates amongst competitive shooter fans. The issue with the beta seems to have been caused by a limitation of the idTech engine powering the game, but iD Lead Renderer Programmer Tiago Sousa confirmed that the team had overcome it.
Happy that we announced FPS unlock officially – code team been working hard on eradicating that for #PCMASTERRACE <3

— Tiago Sousa (@idSoftwareTiago) 16 April 2016
Master Race quip aside, this is good news for anyone planning on playing DOOM on PC, and an even bigger step forward for those hoping that it's multiplayer will feature heavily in the competitive scene.
That's if the game manages to overcome the overwhelmingly negative feedback it has received over the weekend. Many don't believe the game rekindles what made titles like Quake, Unreal Tournament and the original DOOM multiplayer so engaging, even if the only real modernization is starting loadouts. It's also incredibly close to launch so there's nothing radical that iD Software can change now, but it will be interesting to see how the incorporate player feedback from here on out.
DOOM is out on PC, Xbox One and PS4 next month.
Last Updated: April 18, 2016