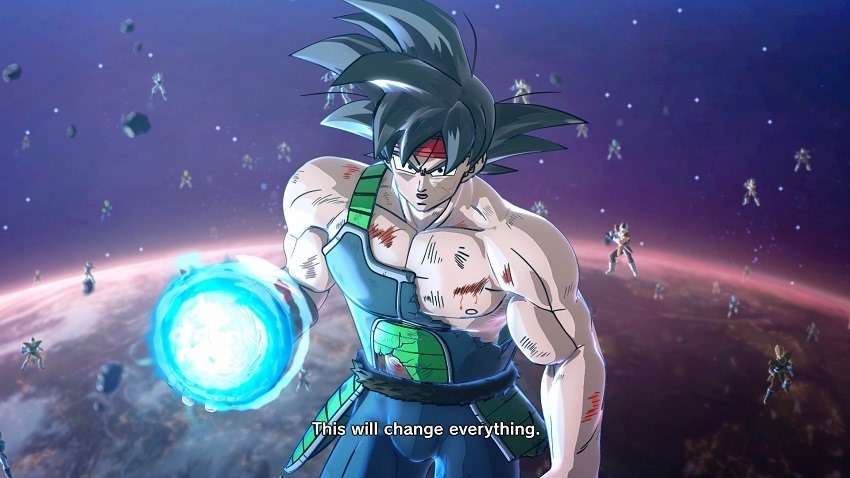 The Nintendo Switch is getting some loving support from independent developers who seem more than willing to bring over their new and old games to a more mobile market. The same isn't exactly true for bigger budget AAA titles though, with Nintendo being the main driving force behind that market on their new console. Still there are some exceptions to the rule, just like Bandai Namco proved over the weekend. The publisher is bringing Dragon Ball Xenoverse 2 to Nintendo Switch, and pretty soon too.
Xenoverse 2 will arrive on the hybrid console later in the fall this year, with a few enhanced features. The game will now support ad-hoc play between multiple Switch consoles, motion control support and two-player battles on the same system (thanks to the versatility of the Joy-Con). There's no word yet on some of the corners needing to be cut to get the game running on the less powerful machine (if there are any), but the highly stylised presentation should do a good job of hiding those right up.
Last year Darryn quite liked Xenoverse 2, but felt disappointed that the game didn't really improve a hell of a lot of the first title in the series. The story was a particular let-down too.
The story itself is another missed opportunity, drafting in characters from the otherwise ignored Original Video Animations in a manner that feels just as meaningless. Whereas Xenoverse culminated in a fight with a demonic god whose very existence threatened all of reality as his home dimension sought to devour our reality, Xenoverse 2 is essentially you playing clean-up with the leftovers of the past. Barring at least one clever twist near the end, the story underpinning this new saga is utter tripe.
Still, having just come off a weird binge of Dragon Ball Z Kai, I'm all for jumping into Xenoverse 2 having missed out on it last year. If only to see the ridiculous blue-haired Saiyans in action.
Last Updated: May 23, 2017