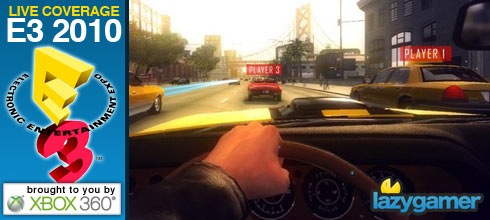 I recently had the chance at E3 to play Driver: San Francisco with some of the developers to see what's cracking in this rebirth of the old series.
If you haven't already read the preview, you can do so by clicking here. For those of you who were still interested in seeing how it all looks and works, I have found this full walkthrough of the E3 demo for you to check out.
The game actually proved to be a lot of fun, and if you watch the video you will see why. Some good old school driving action mixed with a San Francisco setting makes for quite the movie-inspired thrill ride.
Hit the jump for the video.
Last Updated: June 25, 2010