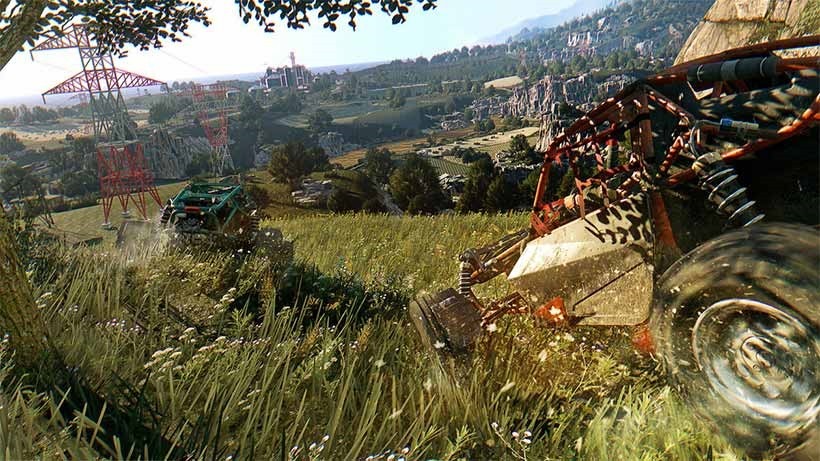 Dying Light was an amazing game. Released early last year, the game exceeded hopes fans of Techland's previous zombie-slaying efforts had. Perhaps you gave it a skip then – and nobody would really blame you. Video games had, at that point, been saturated with the undead, so yet another game featuring hordes of the lumbering previously deceased could easily have failed to light up gaming radars.
If you missed it, you've made, I daresay a grave mistake. Now's the perfect time to make up for that, with the release of the game's expansion, The Following. It's available as an expansion to the base game if you already own it, or bundled together in the newly available "Enhanced Edition" of game. It's out today in the US, and on Steam, with console versions coming to the rest of us on February 12.
Much ado has been made about the game's new map (which is larger than the base game) and the fact that it now has vehicles, but I'm more excited about the new characters you'll encounter; religious zealots looking for a saviour. Hey, that could be you!
According to reviews, the expansion adds around 20 hours of gameplay to Dying Light, and is pretty damned good.
Says Destructoid, giving it a 9:
The Following was larger than I expected, and it maintains a high level of quality throughout. Being pared down from the bloat of Dying Light earns it more moment-to-moment excitement, and I greedily consumed it over the weekend. The last few minutes have me pondering the future of what's clearly going to become a franchise, and I'm ready for whatever Techland brings next.
IGN was equally impressed, awarding it 8.8:
Dying Light: The Following manages to include a new fun-filled environment to explore along with a vehicle to do so that mesh together well with a story that's slow to start but ends with a powerful punch.
Last Updated: February 9, 2016