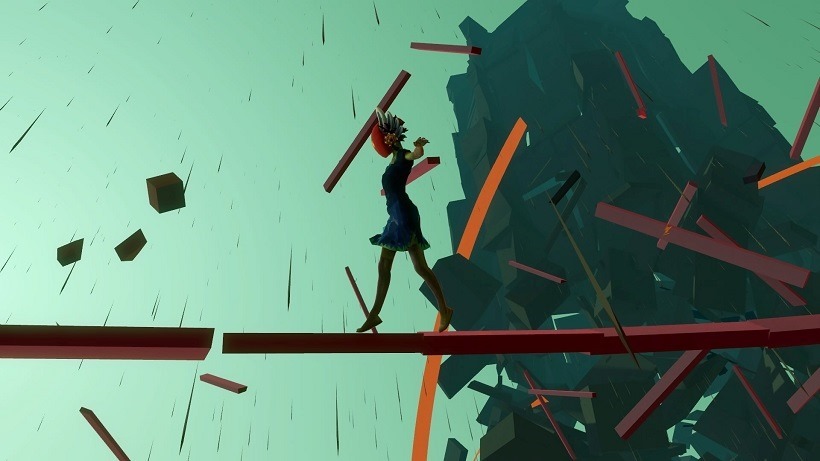 E3 is a really busy week, and it's pretty common for a bunch of games to fly completely under the radar. Usually if you're not down for an appointment for something, you're likely not to see it, which is why Bound is so special for me. A single booth in the Sony press room drew my attention as I watched another journalist play it, pulling me in to agame I hadn't even heard of prior to this meeting. I had to play it, and I was glad I did after I had finished.
In short, Bound is a stylistic platformer with a visual aesthetic that reminded me of Mike Bithell's Volume, and the serene exploration of something like Journey. It's part of what drew me in – seeing some exquisitely designed low-polygon art with vibrant colours and thousands of moving pieces. It's like an artwork in motion from a near-futuristic world. It helps obscure some of the finer details of what Bound is actually about, while also begging me to dig deeper as I played.
Because just like Journey, I truly am unsure what Bound really is. At the start of the two-part demo you're introduced to a single character, who is awoken and warned of an impending evil that is lurking nearby. That's it really, and from there you're set off on your merry way exploring this shifting, changing world around you. Simple actions like jumping, balancing on beams and climbing are all present here, and they're introduced in a steady but manageable pace.
The real part of what makes these simple actions stand out in Bound is the way you do them. Bound's character doesn't move in regular fashion. Instead, all of your movements mimic those of a ballet dancer, with the figure performing light, fast steps in a sprint, twirling on an axis when navigating a narrow ledge and leaping with breath-taking grace when making a long jump. All character movements can be brought back to a choreographed dance, and it's spellbinding to see in motion.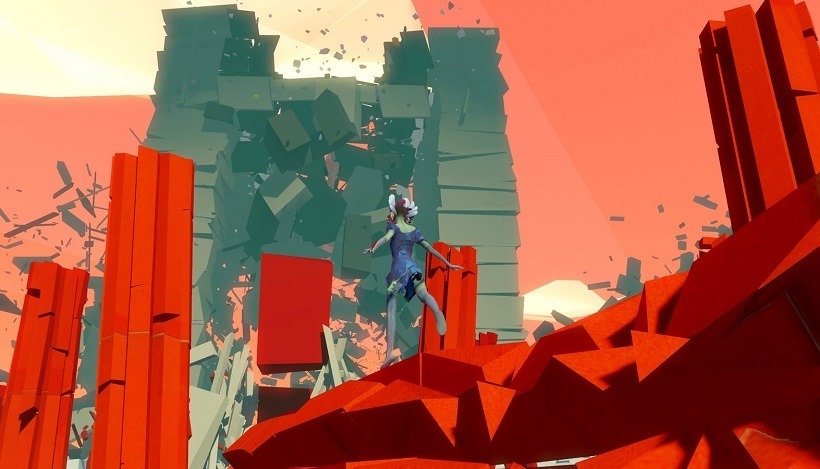 This extends to the limited combat that was on show in the demo too. At certain times I took damage from environmental hazards or simply had to remove obstacles in my path. Bu holding down on L2 and using any of the directional or platforming movements, the character broke out into dance with a flurry of damage dealing ribbons around her. It acted almost as a sort of barrier to enemies, deflecting any attacks or dangers directed my way. All while the dancer pirouetted and nimbly cartwheeled in a small area, which was a treat to see in itself.
The way this unique presentation of movement came together with the alluring world is what made Bound stand out to me from a distance, and it's what solidified my interest in it after playing. It could be chalked down to a simply gimmick, but there's no denying that a simple change such as movement had a massive impact on the way I perceived the game. I'm also a sucker for more passive experiences such as these, so simply guiding the character through this intriguing world was enough of hook to sink me.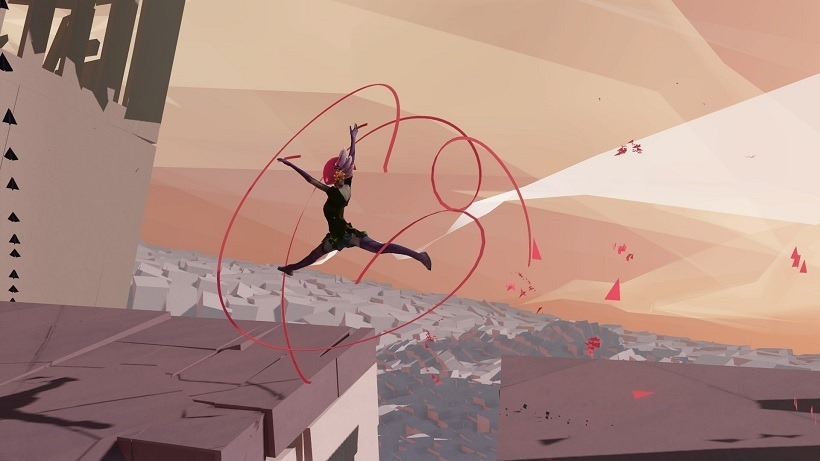 As I said, I had no real intention of seeing Bound prior to E3. Hell before the show even started I had no idea it even existed. But sometimes that's the beauty of massive shows such as they. They so often spit out surprises as much as the next predictable game reveal. Bound might not be God of War or Call of Duty, but it's certainly one of the best games I played during the entirety of last week. And I can't wait to play more when it launches exclusively on PS4.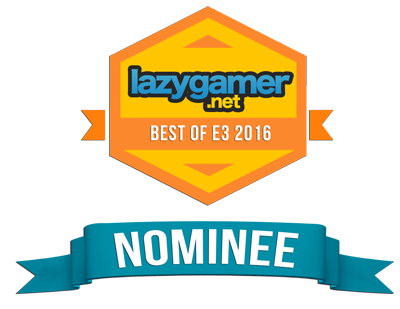 Last Updated: June 21, 2016