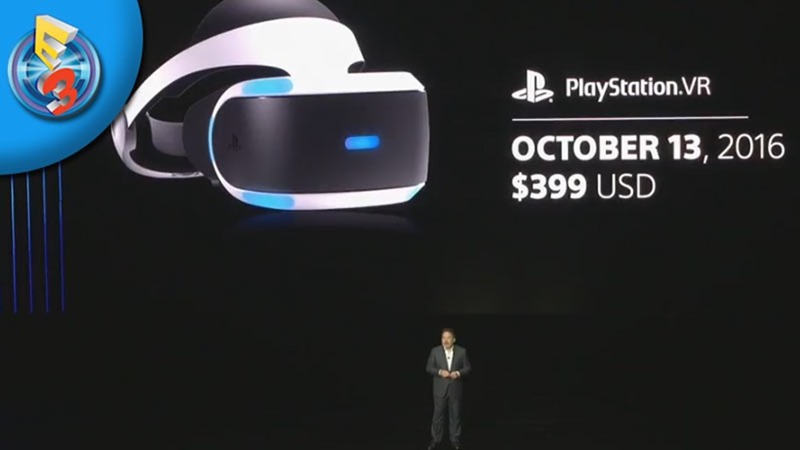 It's over. It's finally over. I can return to my bed. PRAISE THE SUN! After two days of press conferences that weren't exactly paced in favour of anyone working on a normal Europen/African schedule, Sony ended the E3 gauntlet with a show that was downright perfect. Short, sweet and focused only on games. Missed it? Here's all the action that went down.
First up, GOD OF WAR! Kratos is back, and beardier than ever. Sony's flagship franchise strikes back with a decidedly Norse flavour, as Kratos guided his son on a hunt that went South real quick. It's utterly beautiful in action, and worth a look:
Next up, was a sizzle reel for zombie apocalypse and Sons of Anarchy slash-fiction Days Gone. Zombies are everywhere, you're losing a bit more of your humanity every time you murder a few hundred of them in a stand-off and the world is forever changed. But check out these sweet wheels on this fat endurance hog, yo:
Remember The Last Guardian? Sony certainly does, and they're hellbent on getting this legendary title finally finished. The game will finally, finally be out on October 26, just in time for the holidays:
I have no idea what the hell David Cage is trying to build with Detroit. But I do know one thing for certain after that latest trailer with impossibly good visuals: Androids have blue blood. Or lubricant. I get the two mixed up quite often:
Horizon: Zero Dawn may have been delayed to next year, but it's the kind of game that I'm happy to wait for. Guerrilla Games has something special on their hands here, and after years of work on the Killzone franchise, you can just feel their excitement to break out into a new universe of stone age technology and robotic eco-systems.
Resident Evil 7. Yay! Resident Evil 7 returning to more traditional survival-horror roots. Yaaaaaaay! Resident Evil 7 having a demo available from today. Capcom, we love yooooo! Resident Evil 7 taking all of that and being a fully functioning virtual reality experience from beginning to end…My body is not ready for this.
Speaking of PlayStation VR, it'll be shipping out at long last on October 13 with 50 games and a recommended retail price of $399. Better start saving up. Sony showed off a VR sizzle reel, that included everything from Hawken through to Final Fantasy XV and Batman for the PlayStation VR headset, while pledging that the PS4 hardware would be capable of supporting it.
Crash Bandicoot is back. But why?
That partnership between Sony and Call of Duty is paying off. Infinite Warfare looks like Moonraker on 4K drugs, a phenomenal visual experience that looks set to wash away the sins of Infinity Ward's previous stab at the franchise, Call of Duty: Ghosts. IN SPACE!
HE'S BACK! Hideo Kojima appeared on the Sony stage, and he didn't come with empty pockets. Kojima showed off his next game, a what-thef***ery new title by the name of Death Stranding that features his PT colloborater Norman Reedus in what appears to be the weirdest Trainspotting sequel of all time:
Spider-Man, Spider-Man! Does whatever a Spider-Man can! Spidey is swinging back into action soon, and without any of Beenox development at all as Insomniac will be in charge of his next big digital adventure. And that alone is massively promising.
And that was it folks. Short, sweet and on point. That's the kind of E3 press conference that gets everyone excited and hungry for more.
Last Updated: June 14, 2016