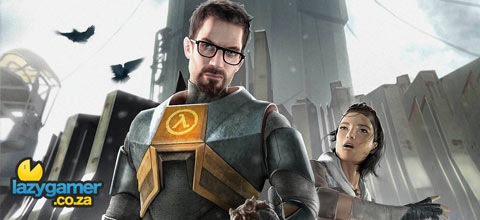 I love surprises. Well, actually I'm not so sure about that statement. I love nice surprises.
Valve (and Aperture) have released a really funny Portal-styled statement to let the world know that they have cancelled the reveal of Portal 2. They now promise that there will be a surprise in store for us, and that the cancellation itself is not the surprise.
This has already gotten internet heads spinning with many gamers getting excited at the possibility of a Half-Life 2: Episode 3 reveal. If that's the case, then I am already excited.
Read the really wacky statement after the jump.
Dear Subject Name Here,

Aperture Science is pleased to inform you that we have partnered with Valve to announce the gala CANCELLATION of the June 14 Portal 2 event at the Regal Theater. The event will be replaced by a surprise. And even though the cancellation of the event certainly counts as a surprise, we are pleased to further announce that the cancellation of the event is not THE surprise. However, per International treaties regarding the definition of the word "surprise", of which both Aperture Science and Valve are signatories, the time, date and content of the actual surprise will only become available as you experience the surprise.

If you'd like to ask fruitless questions about the E3 Portal 2 surprise or, more fruitfully, schedule an appointment to attend a Portal 2 screening at the Valve booth during E3, please contact Valve's Special Envoy to Surprises, Doug Lombardi.

Thank you for < >

PS: The surprising record scratch is also not the surprise.
I really hope it's Episode 3.
Source: VG247
Last Updated: June 2, 2010