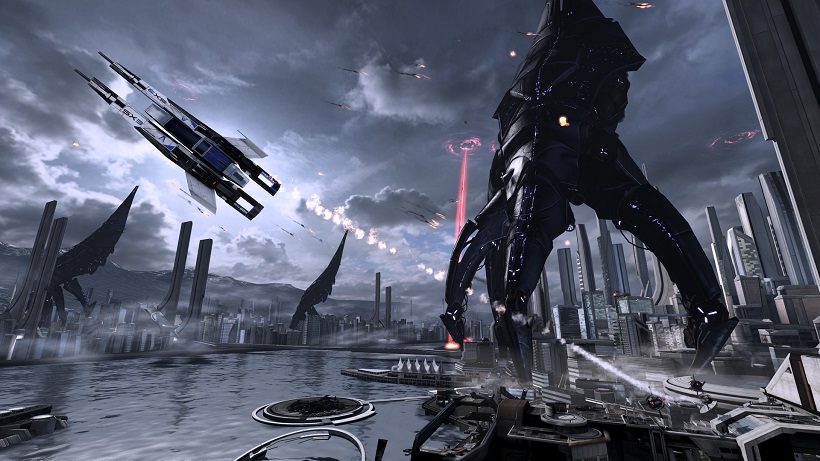 Just under a year ago EA seemingly dashed any hopes surrounding a Mass Effect (or any EA property) remaster. EA COO Peter Moore blasted the trend on record, saying that EA would never consider remastering their titles because it would be an admittance that they had run out of ideas. So either that has happened, or EA has just seen how lucrative this market can be. And speaking to Game Informer at Gamescom, they're ready to start making their own.
In a full 180 from their stance on the matter last year, Executive Vice President for EA Studios Patrick Soderlund has stated that the publisher is actively looking to remaster some of their properties, and heavily hinted that Mass Effect would be one of them. The past year has allowed EA to study the remaster market, and it seems the overwhelming popularity of some has convinced them that it's a market they can no longer ignore.
"What's changed is that there is proof in the market that people want it. There were some that did it before, but I think there is even more clear evidence that this is something that people really want. … I can't announce anything today, but you can expect us most likely to follow our fellow partners in Activision and other companies that have done this successfully."
He did, however, also make it clear that the right brands would need to be selected for this, and that the publisher wasn't planning to dust off every old franchise they have stored away. But for franchises like Mass Effect (which prompted these answers in the first place), its entirely possible. But only if they're able to make significant improvements.
This softens the blow somewhat of Mass Effect: Andromeda being a no show at Gamescom last night, with the RPG still set to launch in Q1 of 2017 despite the lack of any gameplay footage. Soderlund attempted to ease concerns by stating that the had played some of the game's introduction recently, and that fans had nothing to worry about regarding its release date.
"I just came back from a short vacation and I played through the first three hours of the game. It's very playable, and there is no alarm about, 'Why aren't they showing it?'. It's strictly that the game will get the right type of exposure at the right time and that we can the right voice for it."
In the meantime, EA currently has their hands full with both Titanfall 2 and Battlefield 1 launching within two months, as well as their expensive sports catalogue to deal with until the year ends.
Last Updated: August 17, 2016