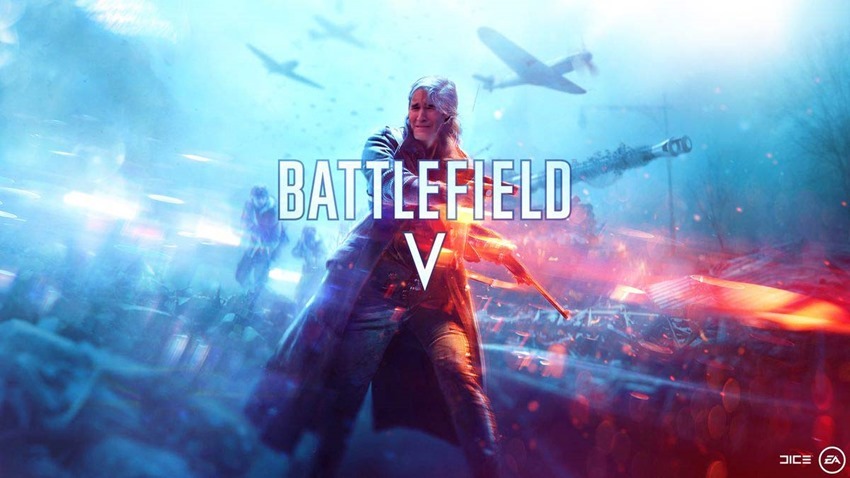 Battlefield V was set to launch on October 19, but that's just days after Call of Duty: Black Ops 4, and just days before Fred Dead Redemption 2. Sandwiched between those two, Battlefield V's chances of success are limited – and early pre-order trackings show that.
EA hasn't said that they're afraid of the game losing to those juggernauts, but they have moved the game's release date. You'll now be able to play Battlefield V on November 20, a month later than originally planned.
In an update, Oskar Gabrielson, General Manager of DICE explained the new release date.
"Over the summer, we've had tens of thousands of players get their hands on the game during our Closed Alphas and at E3 and Gamescom – where we were honored to receive the awards for Best Multiplayer Game at both shows.

You have told us that you are seeing an increased focus on squad play come through, you are also feeling the difference in our revamped player movement and we are getting a lot of positive feedback for our improved weapons handling.

You've also spurred us to make some meaningful improvements to the core gameplay experience, including adjusting the gameplay tempo, improving soldier visibility and reducing player friction. You'll see a lot of these reflected in our Open Beta that starts on September 6.

We believe we have one of the best Battlefield games ever on our hands. A game that will deliver on an emotional journey through the return of unseen single player War Stories, a deep multiplayer experience, Battle Royale, along with our new live service, Tides of War – a journey across multiple theaters of WW2 and designed to keep our community together."
It's all about delivering the best Battlefield experience, taking the changes that players request after the open beta into consideration. It does mean a longer wait, but it also means Battlefield V has a better chance of picking up a strong playerbase.
Last Updated: August 30, 2018