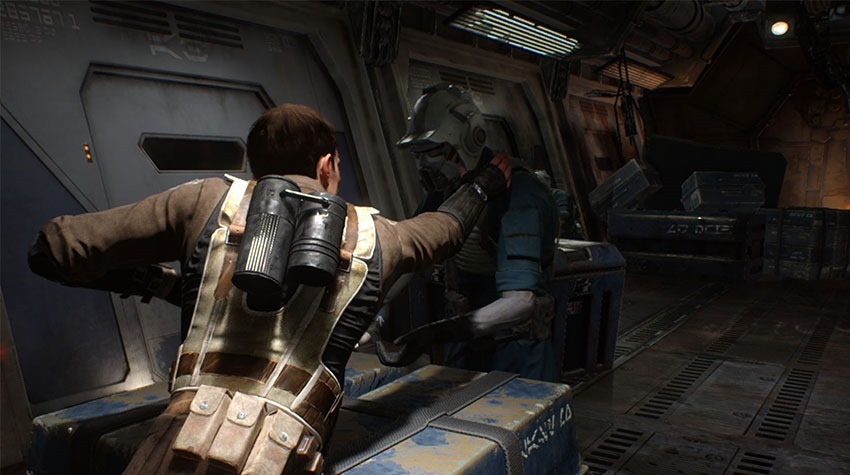 Yesterday, we learned that EA has cancelled yet another Star Wars game. It means that in the six years since EA inked an exclusive deal to make games using the Star Wars licence, they've released just two AAA console or PC games: the well-received Star Wars Battlefront, and its catastrophic sequel. As you're probably aware it was Star Wars Battlefront II that broke the proverbial camel's back with regards to public perception and EA. Battlefront II was opportunistic and greedy with its implementation of microtransactions, with the game – and other EA properties – having to be retooled to remove its most predatory features.
Just about every other Star Wars game that's been announced has been cancelled. Despite the most recent cancellation, EA asserts that it's still committed to delivering digital Star Wars experiences.
"There's been speculation overnight about one of our Star Wars projects," the publisher told Variety. "As a natural part of the creative process, the great work by our team in Vancouver continues and will evolve into future Star Wars content and games. We're fully committed to making more Star Wars games, we're very excited about Star Wars Jedi: Fallen Order from Respawn, and we'll share more about our new projects when the time is right."
All that's really left to look forward to is Titanfall developer Respawn's Star Wars game. Announced at E3 last year, it's called Star Wars Jedi: Fallen Order, and we know very little of it. According to EA it's "a brand-new action adventure game which tells an original Star Wars story around a surviving Padawan set shortly after the events of Star Wars: Episode III – Revenge of the Sith."
The multi-year Star Wars exclusive deal has been disastrous for both Disney and EA, and I'm sure fans (and probably both companies themselves) wish it was never made in the first place.
Last Updated: January 17, 2019