In a complete swing of stories, last week the Esports Championship Series (ECS) detailed their plans for their unique championships series which involved shared revenue on a whole new level. Upon their announcement in April, the ECS, started by FaceIT and Twitch, hadn't released any clear-cut details on just how involved and invested teams would be in the tournament. The most interested aspect is that teams will have co-ownership of the league's received funds generated from media revenue, sponsors and more.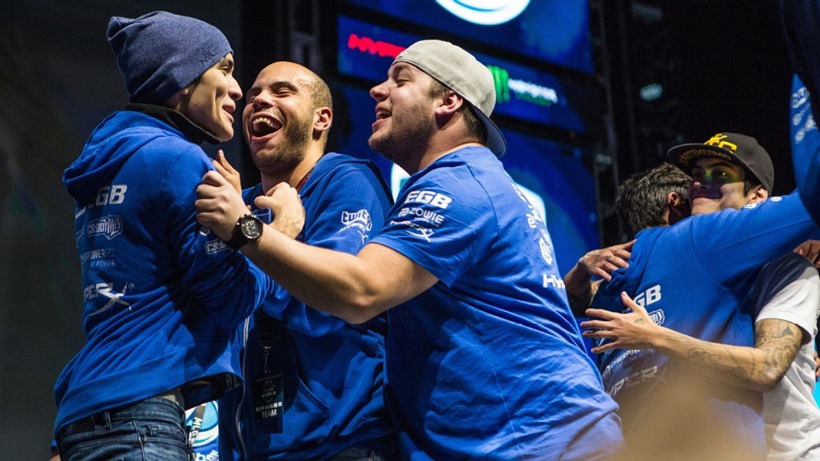 Last Thursday during a press conference attending media were shown how everything is going to work from revenue sharing to the actual tournament structure. According to Dot Esports:
"In essence, the 20 participating teams can choose whether they wish to become league shareholders, as 40 percent of the tournament's entire equity is available to invest in. Participating teams can choose to forego this and simply compete without becoming shareholders, however. And in either case, all competing teams receive a guaranteed sum by the end of each season through the league's own commercial success."
FaceIT COO Michele Attisani stated that "Every single thing we do that generates revenue is shared." A sigh of relief for owners like Andy Dinh, owner of Team SoloMid, who we mentioned earlier had already brought up the idea of shared revenue with Riot Games and the LCS. Team SoloMid are one of the 20 teams taking part in the North American division of the league. It's unclear which organizations have opted to invest, but we can be assured that many will benefit from the new shared revenue structure offered from the LCS. In a statement Dinh offered a revelation which I think many fans and players don't realize:
"Just because you have a winning team doesn't mean you're making money," Dinh said to Dot Esports.
It's true, at the end of the day it's your brand exposure, sponsorship and revenue generated that matters most, and tournament winnings only go so far. In the future this might become the most common structure used within in tournaments and leagues as it's one drawn from traditional sports like the NFL, NBA, etc. The great divide between the two industries is growing smaller with each major investment, and the interest from sporting stars is making the whole process a lot easier.
Last Updated: November 14, 2016