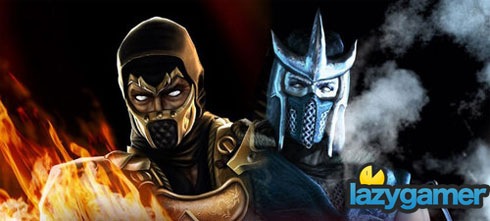 This has to be one of the biggest injustices against Mortal Kombat fans. Well, other than the actual games post-Mk3, as well as the atrocious spinoff brawlers MK mythologies and Special Forces.
Series Co-creator Ed Boon has revealed that a co-operative game featuring the series stalwarts ninjas – Sub Zero and Scorpion was cancelled. It was to be made by the guys who developed the underrated, but pretty darn good God of War-esque Shaolin Monks.
"When they finished [Shaolin Monks], the guys at Paradox were gonna do another one called Fire & Ice. It was gonna be a co-operative Scorpion and Sub-Zero game," Boon said. "They actually started the early stages of that game, but they couldn't do it in time and under budget, so the project was canceled and kind of went away."
He then took a few stabs at some of the (many) rubbish Mortal Kombat games we've had the mispleasure of playing. "There were a few that have been started, and some that never should have been finished. Special Forces probably shouldn't have ever been shipped."
At least fans of the franchise have some consolation. Work on Mortal Kombat 9 is underway, and it looks like a fine return to form for the over-the-top series.
Source : Gameinformer
Last Updated: July 12, 2010