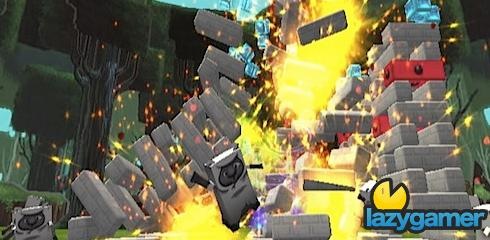 Microsoft has previously announced that there will be over 30 titles available for Project Natal and one of them that I would have thought would have been awesome was a port of the Wii title Boom Blox.
EA had some high expectations of the Spielberg backed Boom Blox when it was first announced and in the early months it was given a reasonable amount of marketing by EA but unfortunately as the game developed it turned out to be not as great as we all anticipated and eventually it was released to lukewarm reviews and sales.
However the idea behind the game is still awesome and as such I would have thought it fitted perfectly as a Project Natal launch title, unfortunately it obviously didn't go to plan as it looks like EA has closed down the entire project and let everyone go.
I guess Spielberg's magic only works on films.
Source: Incgamer
Last Updated: March 4, 2010