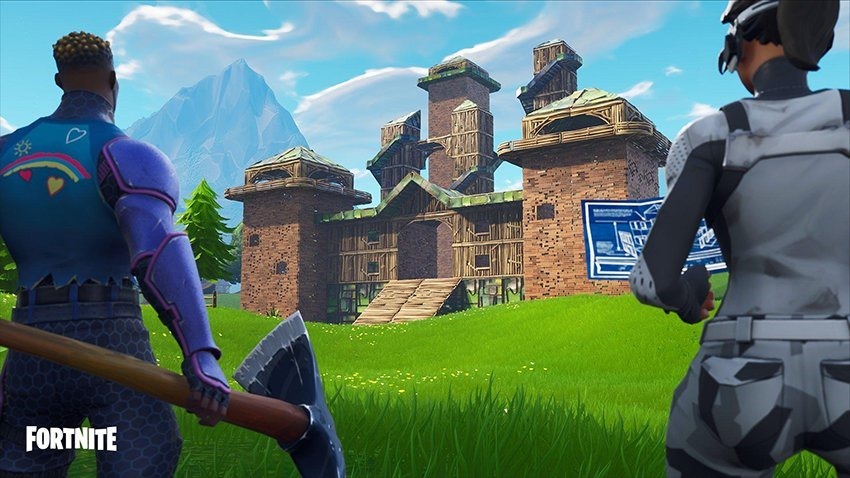 Yesterday, Fortnite received a great big update that introduced one of the game's most requested features: A Playground. Meant to serve as a practise mode for squads of up to four players, the new mode served as a way for players to build and get to grips with things without worrying about encroaching circles or shotguns to the face.
Aaaaaand it's been removed. At least, temporarily. Fortnite's servers have struggled to keep up with demand since the feature was patched in yesterday, so Epic's disabled it for now.
"We know you want to get back out to the Playground LTM. We've got multiple teams working to get this mode back into your hands so you can let your imaginations run wild," Epic said on Reddit. "We want to inform you that the Playground LTM will remain closed for repairs for the night. We'll have more information available tomorrow."
It'll likely be down until tomorrow for locals. Epic has also done some quick patching opt the Pc version the game, which has seen a few memory leak issues introduced by yesterday's patch. There are also a few matchmaking errors present, that Epic says they're working on.
We're aware of the stability and performance issues currently impacting players and we're working on an emergency patch to resolve this. We'll keep everyone updated on the progress and roll out of the patch. ?️

— Fortnite (@FortniteGame) June 27, 2018
We've just released a patch for PC players to fix stability and performance issues due to a memory leak introduced with the v4.5 release.

— Fortnite (@FortniteGame) June 27, 2018
Fortnite continues to be the world's biggest game right now, and that's not only because it's free – but because Epic continues to add new features, modes and items at a dizzying pace. We can forgive them when one of those modes temporarily breaks things.
Last Updated: June 28, 2018