I wanted to do a follow up to our "This is what 2015s top 5 eSports organizations are worth," article which I wrote last year, but it  seems that information is hard to come by. The website, Esports Entrepreneur, no longer exists – but luckily we have Esports Earnings as a reference which unfortunately tracks prize winnings only. For this article we will look at some numbers pertaining to esports, titles, teams, tournaments, and players.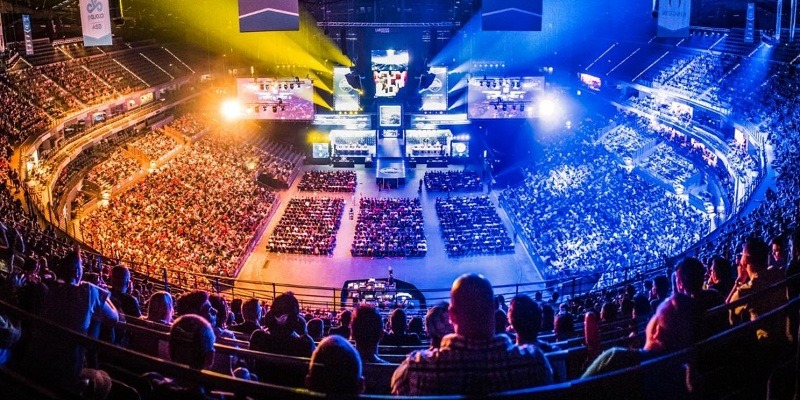 It's important to note that the top three games will be considered for this article and they are Dota 2, League of Legends and Counter-Strike: Global Offensive, which leads up to our first point.
Top Games
The top three games with regard to awarding prize money are ranked as follows:
Dota 2 with 736 tournaments and $99,291,136 in prize money awarded.
League of Legends with 1862 tournaments and $41,221,139 in prize money awarded.
Counter-Strike: Global Offensive with 2316 tournaments and $32,798,823.
The data shown above isn't indicative of the esport in general. League of Legends is still the most watched esport, while CS:GO has had the most tournaments despite being around for a shorter period in the competitive scene. Dota 2's large prize pool is due to their annual crowd-funded International, something Riot Games have started with League of Legends.
Top Five Organizations
It's important to note that a lot of these organisations have multiple rosters under their brand which constitute some of the prize money show below, and this is not strictly an indication of their net worth as a large majority of the money goes towards the players.
Evil Geniuses – $15,722,370.11
Wings Gaming – $9,718,065.87
SK Telecom T1 – $7,795,261.14
Newbee – $7,570,414.56
Fnatic – $7,403,818.08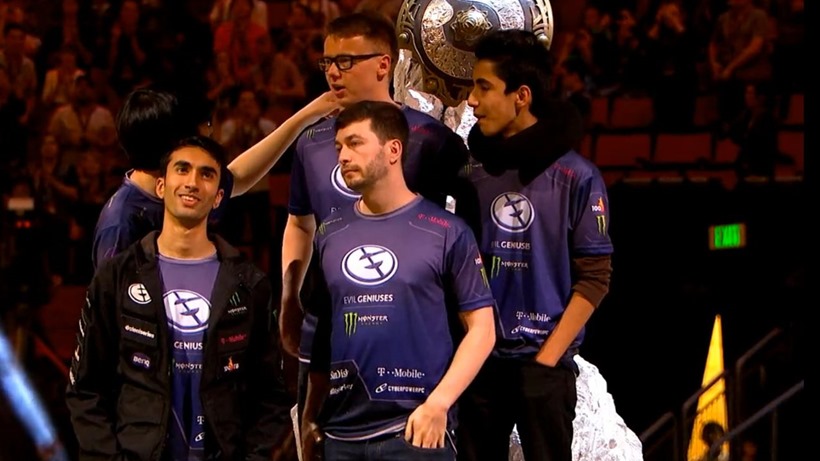 Both Evil Geniuses and Wings are past winners of the Dota 2 International, alongside Newbee. Fnatic and Evil Geniuses both have multiple teams and have competed in 642 and 628 tournaments respectively. That's interesting to note as Fnatic sits below Newbee who have only competed in 90 tournaments but have earned higher through prizes. Fnatic have had one of the most successful CS:GO teams who went unbeaten for the longest of times as well as being League of Legends World Champions in 2011. This leads to our 3rd placing team, SK Telecom T1 who are three-time League of Legends World Champions which makes up almost 59% of their total winnings despite being part of 208 tournaments.
Top Five Players
In the list of top earning players, the first 27 are all Dota 2 players. This is solely because of the high prize winnings for Dota 2 through their International and subsequent Majors which take place throughout the year and are $3 million tournaments.
UNiVeRsE – Saahil Arora – $2,777,796.47
ppd – Peter Dager – $2,628,120.36
SumaiL – Sumail Hassan – $2,458,632.14
Fear – Clinton Loomis – $2,383,155.64
iceice – Li Peng – $1,998,558.23
Dota 2, in fact, makes up 70% of the player prize winnings which is a testament to their prize pools throughout the past few years. Dota 2 has also made 30 players millionaires. China also made up 29 out of the 100 players in the top 100 earnings making them the highest earning country in terms of players carrying on their rich tradition in gaming. North America had only 7 people in the top 100, but three players in the top 5.
There you have it, our update for 2017. We're looking into compiling a local one, but that might take some time to gather all the relevant information.
Like esports?
Check out esports central
Last Updated: May 23, 2017