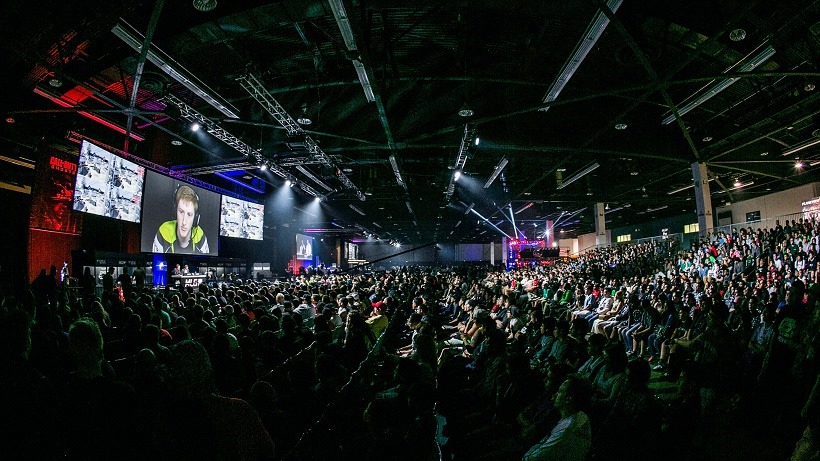 It has been quite some time since we've heard any substantial news from Activision Blizzard regarding their takeover of MLG.tv. The famed publisher of popular eSports titles like Starcraft, Hearthstone and Call of Duty aimed to make MLG.tv comparable to the ESPN of eSports in the announcement earlier this year, and yesterday we caught our first glimpse of their latest plans.
At the New Fronts Event Activsion Blizzard announced new partnerships and layouts of MLG.tv as their plan continues for broadcasting excellence. This included the debut of a new streaming service called EVE (Enhanced Viewing Experience) that takes broadcasting to the next level with the inclusion of gameplay, statistics, leaderboards and "situational insights" of the broadcasted game, reports Gamasutra. Activision Blizzard also announced their new partnerships with former pro player Chris Buckett, who will take up his position as a full time host and most notably their new partnership with Facebook.
Facebook Live Streaming
Earlier this year Facebook released their Live Streaming service which allowed popular pages to interact with their audiences on a more personal level. This feature opened up a golden opportunity for Activision Blizzard as they now plan to include their broadcast of the Call of Duty: Black Ops 3 at MLG Anaheim on Facebook.
At the announcement it was made clear that Facebook hopes to grow gaming with its 1.6 billion users, and this is no small number to throw around. Facebook's Dan Reed, head of global sports partnerships, said the following in a statement:
"eSports is an exciting space and continues to be a growing priority for us.

"With over 1.6 billion people on the platform and a growing suite of VOD and live streaming products that partners can use to increase engagement, Facebook is uniquely positioned to help esports fans connect around exciting moments and great esports content."
It's clear that Facebook has a much larger user base when compared to popular streaming service Twitch, which became available to Call of Duty streamers after Activision Blizzard's acquisition. Facebook unfortunately does not have the anonymity associated with Twitch, but you cannot argue with their enormous reach.
Needless to say this partnership between Activision Blizzard and Facebook is one worth noting as eSports sits on a tipping point as one of the largest cultural movements in our modern history.
Like esports?
Check out esports central
Last Updated: May 13, 2016