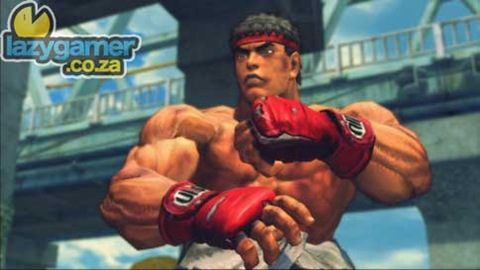 Eurogamer have produced another fanboy flame-baiting console face-off, this time focusing on the home versions of Capcom's critically lauded Street Fighter IV.
Street fighter IV, of course, is ported from the arcade version – which runs on Taito's X2 arcade system. Taito's X2 system in turn is comprised of fairly mundane PC components – A Nvidia 7900GS, and Intel 2.13Ghz Core 2 Duo. Something to note is that the PS3's GPU is based on the same architecture, being a modified 7800GTX.
Let's find out how each console fares after the jump!
Surprisingly – when one considers the similarity in GPU architecture between the arcade and PS3 hardware -   the Xbox 360 version is the visually superior; this made certain by the Xenos GPU's dedicated anti-aliasing. The 360 version runs at a constant 720p, whilst the PS3 iteration dynamically adjusts the resolution to 1120×630 in close-up scenes. Furthermore, the 360 produces better lighting and shadows, and sports higher resolution textures – demonstrating once again that  PS3 owners are given short end of the multiplatform stick.
Of course, none of this is noticeable, or indeed matters, when the action is blazing in front of you at a blisteringly smooth 60fps, a feat managed by both home versions.
The characters, action and gameplay are at parity making the discernable differences negligible – unless you possess aquiline visual acuity.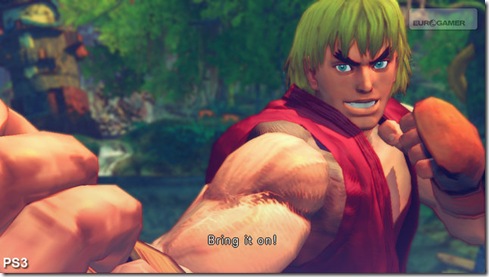 There's a difference between these pictures…somewhere
A more noticeable difference is one of load times – Running from disc, the PS3 load times are double those of the 360. Thankfully, a 2Gb optional install brings those load times in line with the 360 version, at roughly 9 seconds between rounds.
Ultimately, the differences are inconsequential and indeed trivial. Players are set to experience one of the fighting genre's finest, regardless of their choice of platform.
Multi-console owners can make the choice of which to get based on which controller they prefer and – more importantly – which version their online buddies will pick up.
This is my most anticipated game of the year to date – and I pity your kidneys should you be in front of me in the queue come release date; I will stab them with a makeshift weapon. Do not come between a geek and his Street Fighter.
Be sure to read the full face off at Eurogamer
Last Updated: February 21, 2009