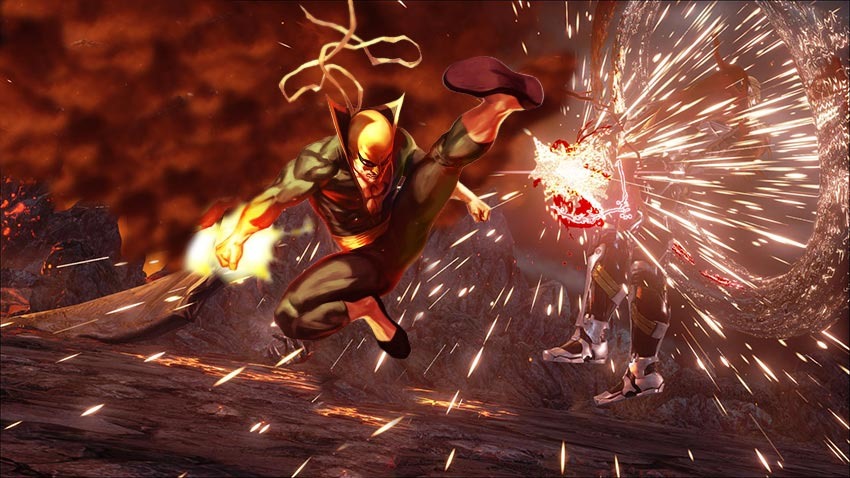 I've said it before and I'll say it again: 2017 is a damn good year for fighting games. Injustice 2 drops next week to answer the age-old question of whether or not a Kryptonian solar battery supergod could beat a mortal with too much money in a one on one fight, paving the way for Marvel vs Capcom Infinite later in the year.
Sandwiched between the two, is the delicious filling of Tekken 7.There might be some hair in that slamwich, and you can bet your buns that it'll look silly. I've been waiting for Tekken 7 for too damn long, ever since it was released in Japanese arcades back in 2015. I'm not allowed in Japan, due to an incident with the prime minister, bad fish and my tummy getting the rumblies.
The best iron fist fix arrives on June 2 for Xbox One and PlayStation 4. Also on PC, for some of that sweet sweet extra graphical grunt. Here's a collection of every face that your educated hands and feet will be colliding with:
In case you can't see the trailer above, here's a handy list of every character available, that includes a few familiar favourites:
Alisa Bosconovitch
Asuka Kazama
Bob
Bryan Fury
Devil Jin
Eddy Gordo
Eliza
Feng Wei
Heihachi Mishima
Hwoarang
Jin Kazama
Kazuya Mishima / Devil Kazuya
King
Kuma
Lars Alexandersson
Lee Chaolan/ Violet
Leo
Lili
Ling Xiaoyu
Marshall Law
Miguel Caballero Rojo
Nina Williams
Panda
Paul Phoenix
Sergei Dragunov
Steve Fox
Yoshimitsu
Katarina Alves
Claudio Serafino
Lucky Chloe
Shaheen
Josie Rizal
Gigas
Jack-7
Kazumi Mishima / Devil Kazumi
Akuma
Master Raven
Don't expect to see everyone's favourite marsupial Roger show up for this bout. PETA finds that just roo-d. Just remember, if anyone picks Eddie Gordo, then they're probably terrible people in real life who get off on the misery of others. Even I'm not that evil.
Last Updated: May 12, 2017