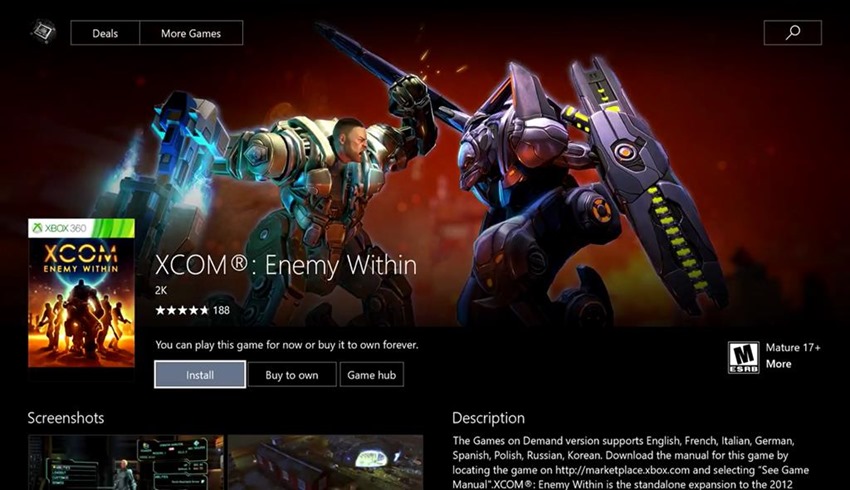 Gaming is increasingly becoming a luxury activity these days, what with the rising cost of just about…everything. There are ways around this of course, like reigning in your FOMO for an entire year so that you can grab a quality title for cheap well after launch. Microsoft has an alternative but similar solution for the cash-strapped gamer: Xbox Game Pass.
Essentially a buffet of games, it's a service which has the potential to be expanded on in the future to include even newer games in its library, although the selection on offer right now ain't too shabby provided that you enjoy a comprehensive list of backwards compatible titles. The Xbox Game Pass service launches officially on June 1, but if you happen to have an Xbox Live Gold subscription then you're in luck: You can jump in right now.
There is a caviar caveat here of course – It's not available locally in the sunniest corner of Africa. You'll need to set your console to the Americas to download your subscription with a payment option also listed beyond our borders, which includes the following list of games via VG247: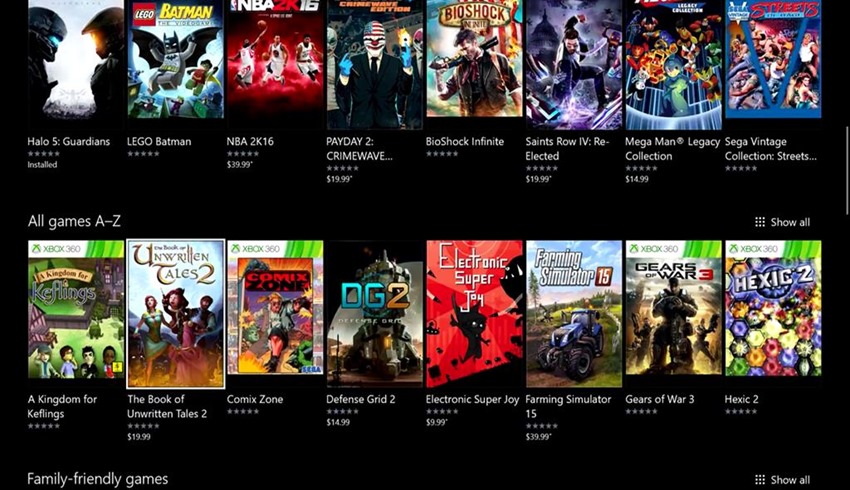 Xbox One
Blood Bowl
Brothers
D4: Dark Dreams Don't Die
DmC: Devil May Cry – Definitive Edition
The Book of Unwritten Tales 2
Defense Grid 2
Electronic Super Joy
Farming Simulator 16
Gears of War: Ultimate Edition
Halo: Spartan Assault
Halo 5: Guardians
Jumpjet Rex
Knight Squad
KYUB
Layers of Fear
Lumo
Mad Max
Massive chalice
Max: The Curse Of Brotherhood
Mega Coin Squad
Mega Man Legacy Collection
NBA 2K16
Olli Olli
Payday 2 Crimewave Edition
Resident Evil 0
Roundabout
Saint's row IV Re Elected
Steredenn
Strider
Sunset Overdrive
Super Mega Baseball Extra Innings
Super Time Force
Screamride
Shantae and the Pirate's Curse
Terraria
The Golf Club
The Swapper
WWK216
Xbox 360
A Kingdom For Keflings
A World Of Keflings
Age of Booty
Banjo-Kazooie
Banjo-Kazooie: Nuts & Bolts
Banjo-Tooie
Bionic Commando Rearmed 2
Bioshock
Bioshock 2
Bioshock Infinite
Borderlands
Bound By Flame
Braid
Capcom Arcade Cabinet
Comix Zone
Castle Storm
Comic Jumper
Dark Void
De Blob 2
Defense Grid
Dig Dug
Double Dragon Neon
Dungeons & Dragons: Chronicles of Mystara
Fable 3
Final Fight: Double Impact
Flock!
Galaga Legions DX
Gears of War
Gears of War 2
Gears of War: Judgement
Gears of War 3
Grid 2
Hexic 2
Iron Brigade
Jet Pac Refuelled
IDARB
Joe Danger 2: The Movie
Joe Danger Special Edition
Joyride Turbo
Kameo
King of Fighters 98
Lego Batman
Metal Slug 3
Monday Night Combat
Ms Spolsion Man
MX vs ATV Reflex
N+
Neo Geo Battle Coliseum
Operation Flashpoint: Dragon Rising
Pac-Man CE DX+
Pac-Man Museum
Perfect Dark Zero
Pumped BMX+
Splosion Man
Stacking
Sacred 3
Sam & Max: Beyond Time and Space
Sam & Max: Save The World
Samurai Showdown 2
Sega Vintage Collection: Kidd & Co
Sega Vintage Collection: Golden Axe
Sega Vintage Collection: Monster World
Sega Vintage Collection: Streets of Rage
Soul Calibur
Soul Calibur 2: HD
Spelunky
Tekken Tag Tournament 2
The Maw
Toy Soldiers
Toy Soldiers: Cold War
Virtua Fighter 5: Final Showdown
Viva Pinata
Viva Pinata: Trouble in Paradise
XCOM: Enemy Within
Added bonus: If you decide to own a game with a straight-up digital buy outside of the subscription, you'll earn yourself between 10-20% off of any DLC attached to it, if the game is in rotation. That's a pretty solid list of titles to start off with, for $9.99 a month. The way I see it, the service is perfect for families with a decent online connection. It should be easily capable of shutting the youngest members of your family up for a bit so that you can do other adult stuff, like taxes and Grey's Anatomy dinner parties.
I have no idea how to adult good.
Last Updated: May 25, 2017