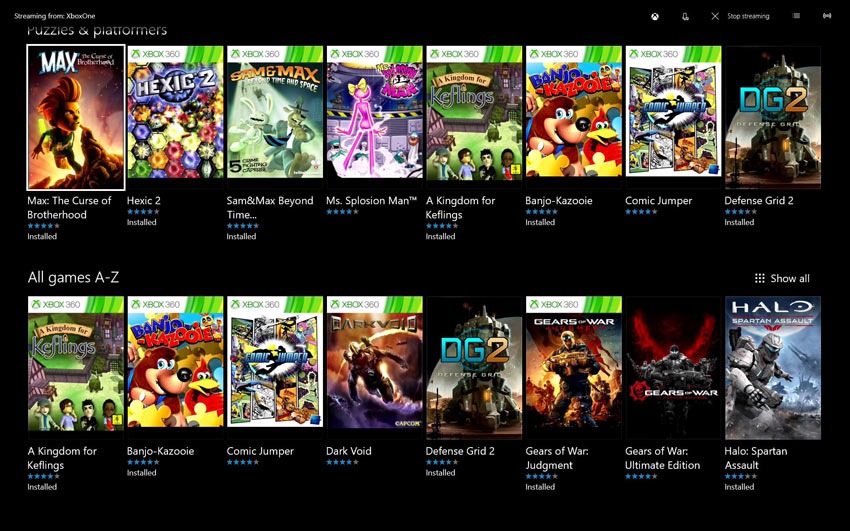 Just about everybody wants to be Netflix lately. With more and more people having access to better internet, streaming a TV series is no longer the domain of the rich and connected but rather a service available to plenty of people. It's an idea that has worked plenty well for the service, offering people what they want when they want it and without the ghastly cost of having to go outside into the natural burning light that our sun throws at us every day.
And that's where the Xbox Game Pass comes in. It's not a streaming service, but rather a similar buffet of all you can play games within its library. Right now, it's a decent selection of older games that you may have missed out on. And that's just perfect for a family really. $10 a month can keep the young ones satisfied pretty easily when you think about it, especially with a revolving selection of titles to choose from.
"It is true that certain games will come into the program for a little while, certain games will go out of the program for a while, but obviously our motivation behind this is a majority of the games are there month in and month out, Xboss Phil Spencer said on the Major Nelson podcast via Gamespot.
We just know some publishers will make decisions, so we wanted to be transparent about when games will be there.
But Netflix has plenty of wolves at its door when you think about it. Networks who have been more than happy to set up their own streaming services to rake in massive profits. Where Netflix has succeeded however, is by taking its massive profits and reinvesting them into original content that happens to be exclusive to their channel. Something that has definitely struck a note a with Xbox. "One of the things that we didn't talk about that I'd to take a second and talk about, because I think there's an opportunity here for this to not just be about games that have already shipped," Spencer explained.
I'd actually like to see this grow to a program that you can see frontline games, first shipped games, come into Xbox Game Pass as something, as a way that they get distributed," he said. "I think you've seen this in the TV space with Netflix. You've seen Netflix at first was really about movies or TV shows that I might have missed and I subscribe to Netflix and I go watch it. Now some of the best TV out there is actually being created as Netflix originals, Amazon originals. HBO's doing the same thing.
I'd love to see us be able to grow Game Pass to a program where maybe like episodic and smaller story based games could see this as a way that they actually launch because obviously there's a business model behind Xbox Game Pass and I think it could really support that. Best thing for me, parent walks into the store, they buy a console. For a fairly minimal monthly amount, they're able to get access to a hundred games for everybody in the family. That's great.
And that's a notion which could have a severe knock on the second-hand market for games when you think about it. There's some massive potential there, if it's done right. If. Xbox Game Pass is expected to roll out properly in the US spring season.
Last Updated: March 6, 2017