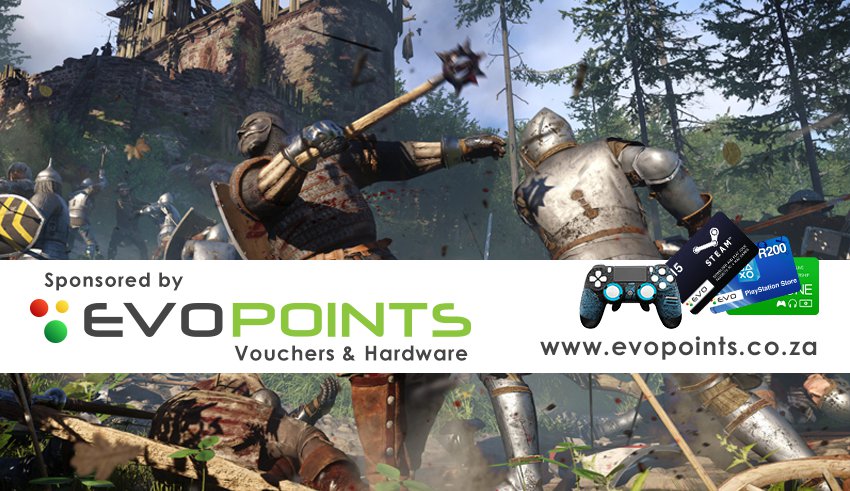 Welcome back to our weekly post of featured downloadable content available for different gaming platforms sponsored by www.evopoints.co.za. Here's this week's list of fresh downloadable games, content and specials.
If you would like to purchase vouchers, you can click the category headers to go straight to the appropriate page on evopoints.co.za
————————————-
PC Gaming — [Steam Vouchers Available]
Kingdom Come: Deliverance
Crossing Souls, 20% off!
Knockout League – Arcade VR Boxing, 10% off!
DYNASTY WARRIORS 9/ , 10% off!
Steam Weekend/Daily Sales and Promos:
Steam Lunar New Year Sale Now on!
Free Weekend – Tom Clancy's Rainbow Six Siege
TrionWorlds Publisher Weekend
PlayStation — [ PSN Vouchers & Subs Available ]
PS4

Crossing Souls
CubeWorks PS VR
Drunkn Bar Fight PS VR
Dynasty Warriors 9
The Fall Part 2: Unbound
Fe
Guilt Battle Arena
Kingdom Come: Deliverance
Knockout League PS VR
Mahjong Carnival
Monster Energy Supercross: The Official Videogame
Pinstripe
Pop-Up Pilgrims PS VR
Schacht
Secret of Mana
Slice, Dice & Rice
Sprint Vector PS VR
True Fear: Forsaken Souls – Part 1
PS Vita
To see all of the latest PlayStation content posts this week, click here for EU and US or check out the Online Sony Store.
Xbox — [ Xbox Live Vouchers & Subs Available ]
Xbox One

Kingdom Come: Deliverance
Ironcast Commander Pack
Fe
Bleed Complete Bundle
South Park: The Stick Of Truth
ACA NEOGEO THE LAST BLADE 2
Guilt Battle Arena
Fully Loaded Pack – Awesomenauts Assemble! Game Bundle
Dungeon Defenders II Heartwarming Bundle
The Fall Part 2: Unbound
Monster Energy Supercross – The Official Videogame
DYNASTY WARRIORS 9
Surviving Mars
Xbox Live Deals With Gold – Check it out here
Xbox One – Call of Duty: WW2, XCOM 2, Bioshock: The Collection and More
Xbox 360 – Mega Man 9, Civ Revolution, Prey and More
iTunes App Store
World of Warcraft
For all your codes, vouchers and subscription needs head on over to www.evopoints.co.za to get whatever you need.
Last Updated: February 16, 2018