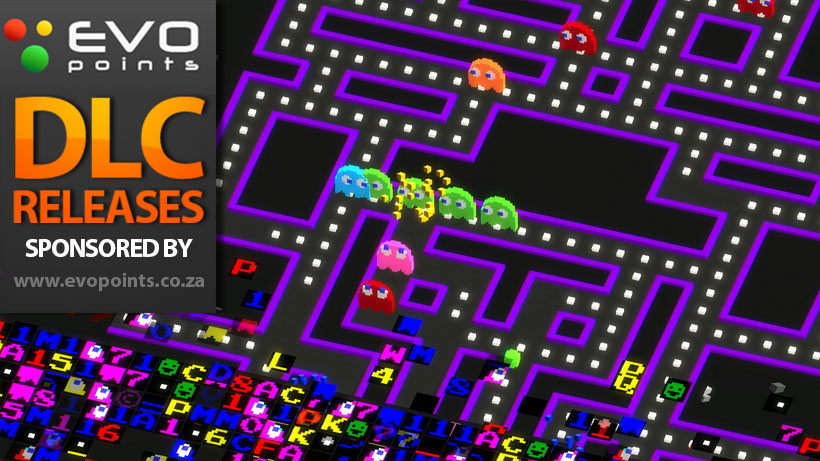 Welcome to our weekly post of featured downloadable content available for different gaming platforms sponsored by www.evopoints.co.za. Here's this week's list of fresh downloadable games and content.
Downloadable content has become a pretty big thing. More and more people are opting to get their games and add-ons through digital distribution. instead of the traditional Brick-and-mortar method. Some games and software; like XBLA games, PSN shorts and iOS games are available through the internet only – something that can be daunting for a lot of folk. Confused about what new games are available for your platform of choice? Don't fret – we've got you covered.
Links to content are supplied where available. If you would like to purchase vouchers, you can click the category headers to go straight to the appropriate page on evopoints.co.za
PlayStation Plus
PlayStation — [ PSN Vouchers & Subs Available ]
PS4
Asemblance
CALL OF DUTY: BLACK OPS 3 – GOLD EDITION
STAR WARS BATTLEFRONT – Bespin DLC
FALLOUT 4 – CONTRAPTIONS WORKSHOP
Deadlight: Director's Cut
Drawful 2
Dreamals: Dream Quest
Electronic Super Joy (Cross-Buy)
Funk Of Titans (Cross-Buy)
GRAND KINGDOM
Mighty No. 9 (One Way Cross Buy)
MXGP2 – The Official Motocross Videogame
Pac-Man 256
Pirates: Treasure Hunters
Umbrella Corps
PS3
MIGHTY NO. 9 (ONE WAY CROSS BUY)
PS Vita
Funk Of Titans (Cross-Buy)
GRAND KINGDOM
Sales
To see all of the latest PlayStation content posts this week, click here for EU and US or check out the Online Sony Store.
PC Gaming — [Steam Vouchers Available]
STAR WARS BATTLEFRONT – Bespin DLC
Vermillion Watch: Moorgate Accord Collector's Edition
Umbrella Corps
PAC-MAN 256
Steam Weekend/Daily Sales and Promos:
STEAM SUMMER SALE – Now On!
Xbox — [ Xbox Live Vouchers & Subs Available ]
Games for Gold
Xbox One
Carmageddon: Max Damage
Star Wars Battlefront – Bespin DLC
EA SPORTS NHL 17
Lumo
Land It!
Into The Belly Of The Beast
Ghostbusters
Drawful 2
Deadlight: Director's Cut
PAC-MAN 256
Mighty No. 9
MXGP2
Bard's Gold
Windows 10
Xbox 360
Xbox Live Deals With Gold – Check it out here
Xbox One – Homefront, Kings Quest, GTA V and More
Xbox 360 – Worms 2, Dead Island, GTA V and More
iTunes App Store
World of Warcraft
For all your codes, vouchers and subscription needs head on over to www.evopoints.co.za to get whatever you need.
Last Updated: June 24, 2016