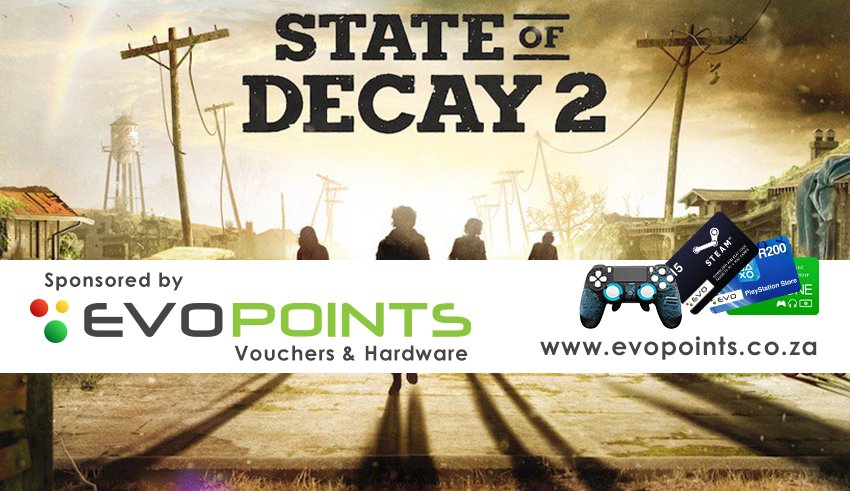 Welcome back to our weekly post of featured downloadable content available for different gaming platforms sponsored by www.evopoints.co.za. Here's this week's list of fresh downloadable games, content and specials.
If you would like to purchase vouchers, you can click the category headers to go straight to the appropriate page on evopoints.co.za
————————————-
PC Gaming — [Steam Vouchers Available]
MachiaVillain, 20% off!
Forgotton Anne, 10% off!
Wizard of Legend
Animal Super Squad
Steam Weekend/Daily Sales and Promos:
Weekend Deal – Middle-earth : Shadow of War , 50% Off
Weekend Deal – Neptunia Franchise, up to 80% off!
Interplay – 35th Anniversary Weekend Sale
PlayStation — [ PSN Vouchers & Subs Available ]
PS4

Animal Super Squad
Asemblance: Oversight
Azure Reflections
Dragon's Crown Pro
Flynn & Freckles
Forgotten Anne
Fox n Forests
Gonner
Hitman: Definitive Edition
Horizon Chase Turbo
Little Witch Academia: Chamber of Time
Magic Knight Grand Charion
Monster Slayers
Omensight
Walden, A Game
Welcome to Hanwell
Wizard of Legend
PS Store Weekend Deals
Horizon Zero Dawn, GTA V, South Park: The Fractured But Whole and More
PS Vita
To see all of the latest PlayStation content posts this week, click here for EU and US or check out the Online Sony Store.
Xbox — [ Xbox Live Vouchers & Subs Available ]
Xbox One

State Of Decay 2: Ultimate Edition
Earth Atlantis
ONRUSH BETA
ACA NEOGEO BASEBALL STARS PROFESSIONAL
Divinity: Original Sin 2 – Definitive Edition (Game Preview)
Shape Of The World
Lily's Epic Quest For Lost Gems
Descenders (Game Preview)
Wizard Of Legend
Forgotton Anne
Xbox Live Deals With Gold – Check it out here
Xbox One – ME:Andromeda, Batman Arkham Knight, Shadow of Mordor and Much More.
Xbox 360 – Borderlands, Bioshock Infinite, Devil May Cry HD Collection and More
Xbox Live Free Play Days For All This Weekend
iTunes App Store
For all your codes, vouchers and subscription needs head on over to www.evopoints.co.za to get whatever you need.
Last Updated: May 18, 2018