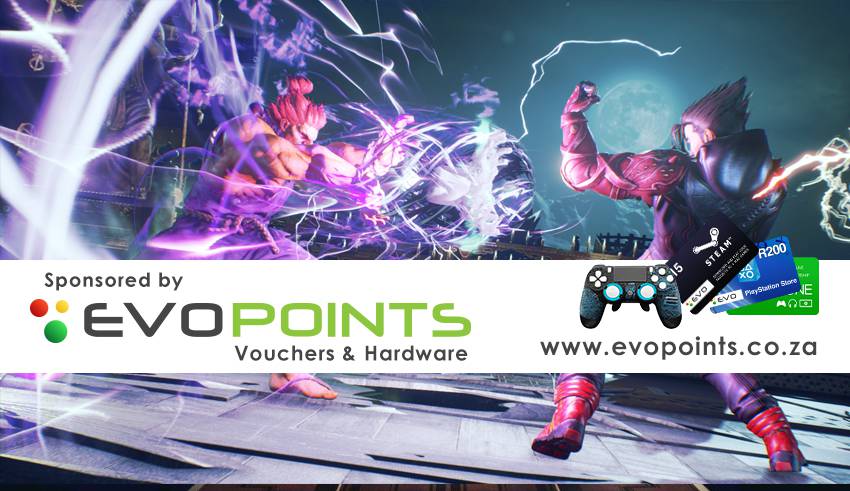 Welcome back to our weekly post of featured downloadable content available for different gaming platforms sponsored by www.evopoints.co.za. Here's this week's list of fresh downloadable games and content.
If you would like to purchase vouchers, you can click the category headers to go straight to the appropriate page on evopoints.co.za
————————————-
PC Gaming — [Steam Vouchers Available]
TEKKEN 7
Rezrog
The Elder Scrolls : Legends
Oh…Sir! The Hollywood Roast
The Long Journey Home
Giant Cop: Justice Above All
MXGP3 – The Official Motocross Videogame
Lock's Quest
 Rising Storm 2: Vietnam
Steam – Star Trek : Bridge Crew
Perception
Life is Feudal: Forest Village
Emily is Away Too
Weekend/Daily Sales and Promos:
Free Weekend – ABZU, 50% Off
Weekend Deal – THQ Nordic Publisher Weekend
Weekend Deal – Company of Heroes franchise 75% Off
PlayStation — [ PSN Vouchers & Subs Available ]
PS4
ACA NeoGeo Metal Slug 2
ACA NeoGeo The Last Blade
Briks
Crossout
Damascus Gear: Tokyo Battle HD Edition
Danger Zone
Energy Balance
Enigmatis 2: The Mists of Ravenwood
Lock's Quest
Oh… Sir! The Insult Simulator
Paddle vs. Paddle
Polarity: Ultimate Edition
Star Trek: Bridge Crew, PS VR
Tekken 7, PS4
Thea: The Awakening
PS Vita
To see all of the latest PlayStation content posts this week, click here for EU and US or check out the Online Sony Store.
Xbox — [ Xbox Live Vouchers & Subs Available ]
Xbox One
Moon Hunters
Kholat
Tekken 7
Dead By Daylight: Special Edition
Speedrunners
ACA NEOGEO METAL SLUG 2
EVERSPACE
Thea: The Awakening
Tokyo 42
Dragon Bros
Star Balls
The Walking Dead: A New Frontier – Episode 5
Victor Vran
Lock's Quest
Crossout
Tropico 5 – Complete Collection
Xbox Live Deals With Gold – Check it out here
Xbox One – FIFA, Tom Clancy Games, Telltale Collection and More
Xbox 360 – Ghost Recon 2, Tales from the Borderlands, Sam & Max and More
iTunes App Store
World of Warcraft
For all your codes, vouchers and subscription needs head on over to www.evopoints.co.za to get whatever you need.
Last Updated: June 2, 2017