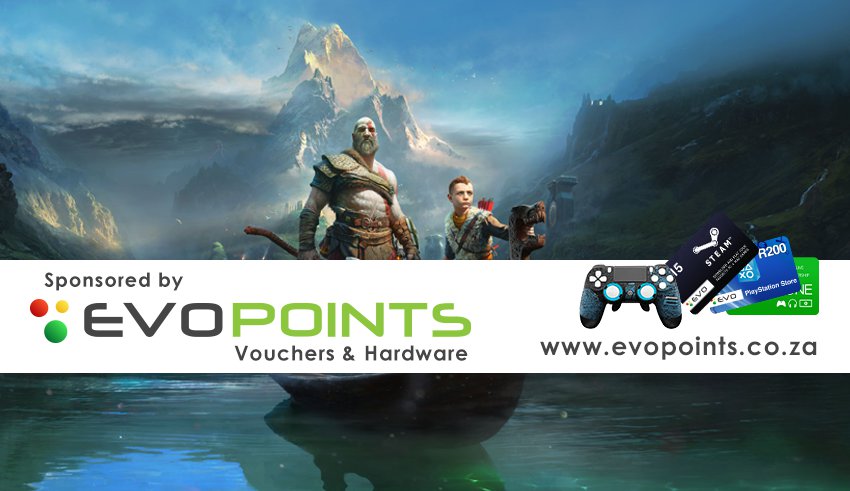 Welcome back to our weekly post of featured downloadable content available for different gaming platforms sponsored by www.evopoints.co.za. Here's this week's list of fresh downloadable games, content and specials.
If you would like to purchase vouchers, you can click the category headers to go straight to the appropriate page on evopoints.co.za
————————————-
PC Gaming — [Steam Vouchers Available]
God of War (But only on the 

ASUS

PG27VQ)
For The King, 20% off!
Onmyoji
Steam Early Access – Hero Academy 2
Ys VIII: Lacrimosa of DANA / VIII-Lacrimosa of DANA-
Steam Weekend/Daily Sales and Promos:
VR Spring Sale
Free This Weekend – Eador. Masters of the Broken World
Free Weekend – Laser LeagueFree Weekend – Laser League
Daedalic Publisher Weekend, Up to 90% Off!!
PlayStation — [ PSN Vouchers & Subs Available ]
PS4

God of War
Assetto Corsa: Ultimate Edition
Casey Powell Lacrosse 18
Drive on Moscow
Gunhouse
Phantom Trigger
Slyde
Yakuza 6: The Song of Life
PS Vita
To see all of the latest PlayStation content posts this week, click here for EU and US or check out the Online Sony Store.
Xbox — [ Xbox Live Vouchers & Subs Available ]
Xbox One

Phantom Trigger
Assetto Corsa Ultimate
Babylon 2055 Pinball
Atomic Heist
Hyper Sentinel
ACA NEOGEO SAMURAI SHODOWN IV
I, Hope
Casey Powell Lacrosse 18
Don't Starve Mega Pack
Xbox Live Deals With Gold – Check it out here
Xbox One – Skyrim, Ghost Recon Wildlands, Rise of the Tomb Raider and More
Xbox 360 – Battlefield 3, Mass Effect 2, Dead Space 2 and More
iTunes App Store
World of Warcraft
For all your codes, vouchers and subscription needs head on over to www.evopoints.co.za to get whatever you need.
Last Updated: April 20, 2018