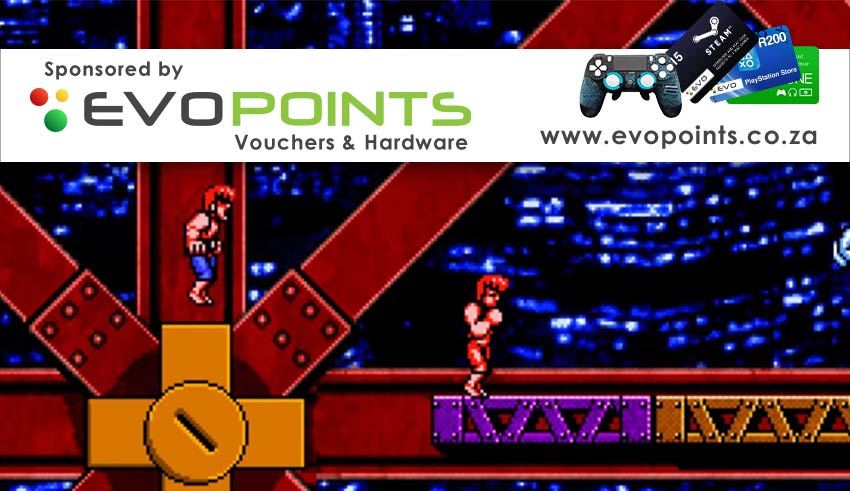 Welcome back to our weekly post of featured downloadable content available for different gaming platforms sponsored by www.evopoints.co.za. Here's this week's list of fresh downloadable games and content.
If you would like to purchase vouchers, you can click the category headers to go straight to the appropriate page on evopoints.co.za
————————————-
PC Gaming — [Steam Vouchers Available]
Weekend/Daily Sales and Promos:
Free Weekend – Tom Clancy's Rainbow Six Siege
Weekend Deal –   – Deus Ex: Mankind Divided, Up to 75% Off
PlayStation — [ PSN Vouchers & Subs Available ]
PlayStation
Abzu
Call of Duty: Infinite Warfare: DLC 1 — Sabotage
Adventure Pop
Dexed (PS VR)
Digimon World: Next Order
Divide
Double Dragon 4
Dynasty Warriors: Godseekers
Geki Yaba Runner (PS Vita)
Hand of Fate Deluxe Edition
Hitman: The Complete First Season
Kill the Bad Guy
Knee Deep
Linelight
Naruto Shippuden: Ultimate Ninja Storm 4 Road to Boruto
To see all of the latest PlayStation content posts this week, click here for EU and US or check out the Online Sony Store.
Xbox — [ Xbox Live Vouchers & Subs Available ]
Xbox One
AQUA KITTY UDX: Xbox One Ultra Edition
Pixel Heroes: Byte & Magic
Knee Deep
Candleman
Subject 13
Madden NFL 17 Super Bowl Edition
Kill The Bad Guy
Wells
Xbox Live Deals With Gold – Check it out here
Xbox One – Forza Horizon 2, ARK, Just Dance 2016 and More
Xbox 360 – Dark, Dollar Dash, Anna and More
iTunes App Store
World of Warcraft
For all your codes, vouchers and subscription needs head on over to www.evopoints.co.za to get whatever you need.
Last Updated: February 3, 2017