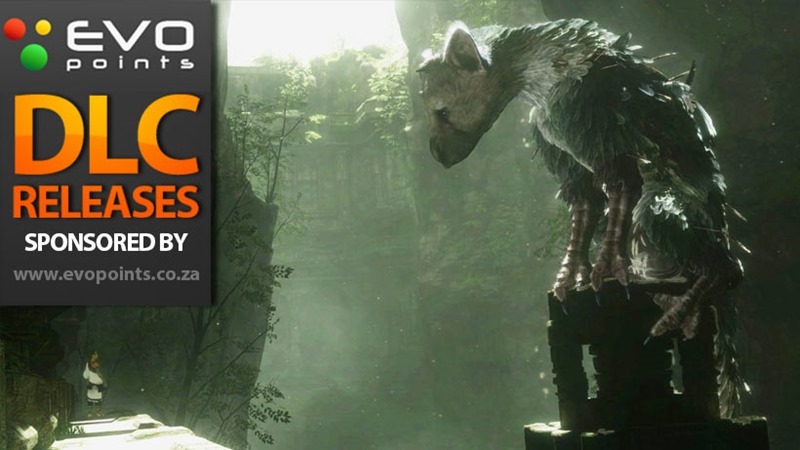 Welcome to our weekly post of featured downloadable content available for different gaming platforms sponsored by www.evopoints.co.za. Here's this week's list of fresh downloadable games and content.
Downloadable content has become a pretty big thing. More and more people are opting to get their games and add-ons through digital distribution. instead of the traditional Brick-and-mortar method. Some games and software; like XBLA games, PSN shorts and iOS games are available through the internet only – something that can be daunting for a lot of folk. Confused about what new games are available for your platform of choice? Don't fret – we've got you covered.
Links to content are supplied where available. If you would like to purchase vouchers, you can click the category headers to go straight to the appropriate page on evopoints.co.za
PlayStation Plus
PlayStation — [ PSN Vouchers & Subs Available ]
PS4

3 on 3 Freestyle
Nubla
Red Faction
Space Overlords
The Last Guardian
Tethered Devine Edition
VR Werewolves Within
PS Vita
Demetrios – The Big Cynical Adventure
KillAllZombies
Space Overlords
Sword Art Online: Hollow Realization
To see all of the latest PlayStation content posts this week, click here for EU and US or check out the Online Sony Store.
PC Gaming — [Steam Vouchers Available]
Nitroplus Blasterz: Heroines Infinite Duel
ROM: Extraction
GAROU: MARK OF THE WOLVES
Kingspray Graffiti
Little Briar Rose
World VR Competition
Arizona Sunshine
Shadow Tactics: Blades of the Shogun
Super Kaiju
Dead Hungry
Surgeon Simulator: Experience Reality
Lara Croft GO
Weekend/Daily Sales and Promos:
Daedalic Weekend Deal – Up to 90% Off
Xbox — [ Xbox Live Vouchers & Subs Available ]
Games for Gold
Xbox One
Silence – The Whispered World 2
Sky Force Anniversary
Nightmares From The Deep Bundle
Westerado: Double Barreled
Tennis In The Face
Goat Simulator: PAYDAY
Energy Cycle
Her Majesty's SPIFFING
Bethesda Pinball
Dead Rising 4
Happy Dungeons Light Start Bundle
Overcooked Holiday Bundle
Wand Wars
Xbox Live Deals With Gold – Check it out here
Xbox One – Solar Shifter, ABZU, The Wolf Among Us and More
Xbox 360 – Guncraft, Juju, Foul Play and More
iTunes App Store
World of Warcraft
For all your codes, vouchers and subscription needs head on over to www.evopoints.co.za to get whatever you need.
Last Updated: December 9, 2016