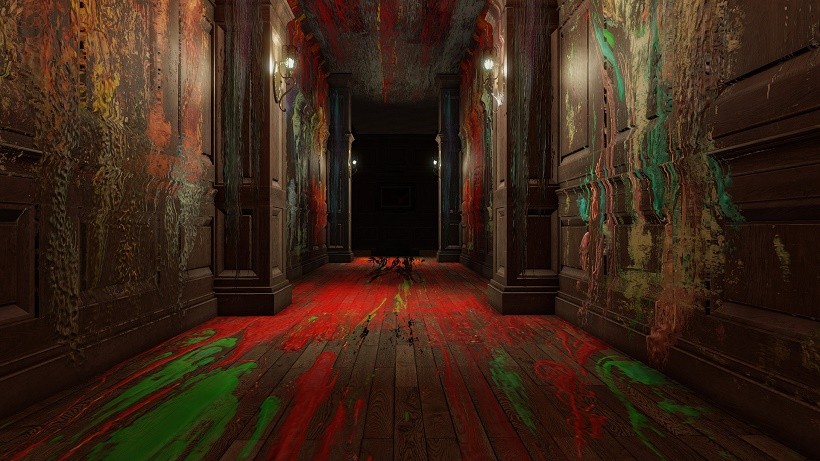 Nothing really gets the heart beating like a good, scrumptious horror title. And you know what? Who doesn't like having blood pumped at over 9000 miles per hour? NOT ME THAT'S WHO – I CHOOSE LIFE!
If you on the other hand enjoy that sort of thing, and you are on the lookout for a new game to simulate that delicious, rapid beating, then look no further than Layers of Fear. It's a scare title that has been in early access for quite a while, but it will now be officially launching on February the 16th, on PC, Xbox One, and PlayStation 4.
It looks truly terrifying! Here's the premise and trailer if for some reason you  don't believe me (via Game Informer).
Delve deep into the mind of an insane painter and discover the secret of his madness as you walk through a constantly shifting house. Heavily inspired by the masterpiece paintings from the past centuries, and the architecture and décor from the XIX century, Layers of Fear is a truly unique experience, where each move of the camera can change your surroundings. Layer by layer uncover the visions, fears and horrors that entwine the protagonist and finish the masterpiece he has strived so long to create.
Yeah, it looks absolutely horrific right? I haven't seen that much NOPE since Donald Trump started running for president!
The reason Layers of Fear caught my eye in the first place is because it has a crap load of positive reviews on steam. At time of writing, there are 2599 (compared to a very miniscule 78 which are negative). Why are people such suckers for punishment? I would not touch Layers of Fear with a a ten foot… no, ten mile pole!
Please don't make me play it Geoff, I'm begging you… NO GOD PLEASE NO! NO! NO! NOOOOOOOOOOOOO!!
Last Updated: January 21, 2016