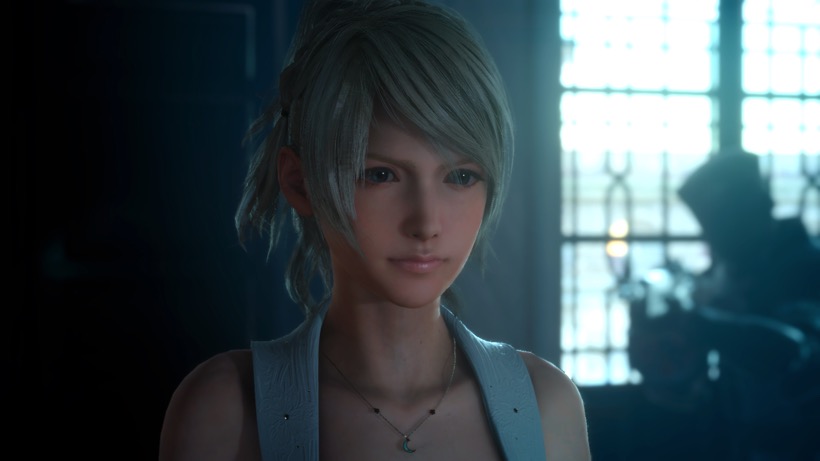 During Gamescom, we got a tiny taste of some story elements from Final Fantasy XV, including a loving father-son hug. However, we didn't really know where that fit into the experience, and many people weren't exactly blown away by the new cinematic. Over at Tokyo Games Show, that video was recut and expanded, now showing a lot more.
Here is the Final Fantasy XV Dawn 2.0 trailer.
According to the description,
The destiny of the stars is set in motion 15 years before the events of FINAL FANTASY XV. This updated cut of the "Dawn" trailer reveals new footage of the game's protagonists, Noctis and Luna, as the hardships of their past give them purpose in the present. Their journey begins.
I like seeing how these characters struggled as children and how that has shaped their journey into the game. Luna isn't just the pretty girl waiting for Noctis – she has her own story to tell. Even Noctis, who sometimes seems like a spoiled brat with a nice car, is actually a much deeper character. I'm hoping that we continue to see more as we draw closer to the release date sometime next year. Thanks to the demo, Episode Duscae, I have a pretty solid grasp of what the gameplay will be like, so it's now just a matter of keeping the trailers and imagery coming to remind me just why Final Fantasy is the most successful JRPG franchise.
Final Fantasy XV might just be what's needed to redeem the franchise and the genre after Final Fantasy XIII, although with the continuing success of Final Fantasy XIV and the incredible excitement for this title, I don't think many fans are in any way wary of jumping on this game's band wagon.
Last Updated: September 17, 2015