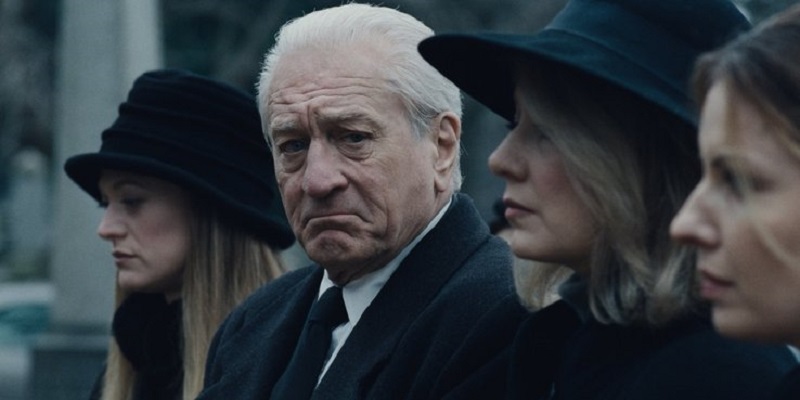 Martin Scorsese's epic, star-studded mob drama The Irishman landed on Netflix yesterday and is already a shoo-in for big awards nominations next year as it's hailed as a masterpiece of the genre. It won't just be on pundits' lists for the best films of 2019 though, as you can probably also expect it on the list of the most expensive films of 2019.
The Hollywood Reporter has a new report covering the making of the long-in-development film and in there reveal that it cost a whopping $175 million to make. That is insane and utterly unheard of for the genre and Scorsese's most expensive movie to date. Hugo cost the filmmaker somewhere between $150-170 million in 2011, but that was due to it being one of the early 3D trailblazers, using cutting edge tech at the time.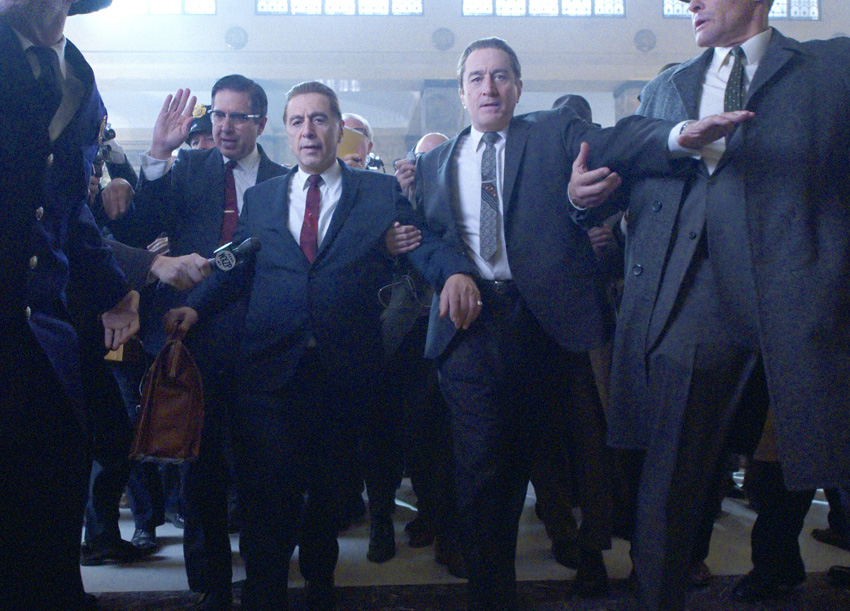 To put The Irishman into perspective, if you were to compare it to the big-budget tentpole releases for this year, it was more expensive than Spider-Man: Far From Home ($160 million), Alita: Battle Angel ($170 million), Dumbo ($170 million), and Jurassic World: Fallen Kingdom ($170 million). Yes, movies about arachnid superheroes blowing up Europe, robot kung-fu girls in the future, flying circus elephants, and a volcanic island of dinosaurs (freaking dinosaurs!) cost less than a movie about a couple of old dudes who mostly sit around in bars while plotting on each other. So where did all that money go?
Telling the story of real-life mob hitman Frank Sheeran all the way from his time in World War II to his alleged involvement in the disappearance of Jimmy Hoffa in 1971, The Irishman is a massive movie, clocking in at 3.5 hrs. That would already stretch many a bottom line. However, Scorsese had also decided to tell this entire decades-spanning story from start to finish using the same actors.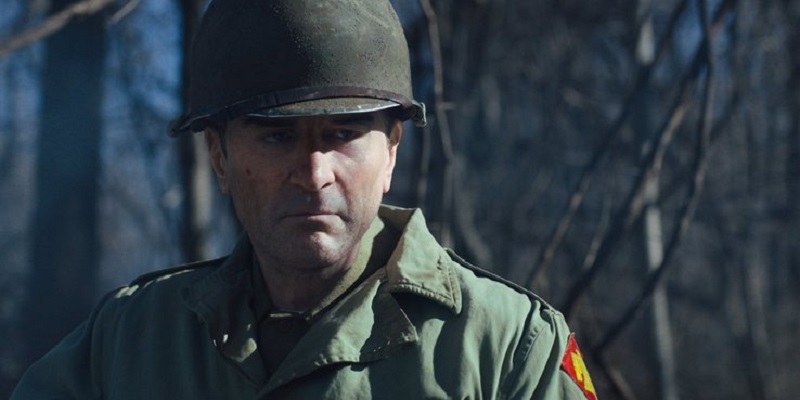 In this case, long-time muses Robert De Niro as Sheeran, Al Pacino as Hoffa, and Joe Pesci as mob boss Russell Bufalino. Using traditional makeup to somehow have these screen veterans, all in their mid-to-late 70s, convincingly look like young men again would have been nigh impossible though. So Scorsese turned to the same digital de-aging tech that Marvel Studios pioneered and used so brilliantly to give us a young Nick Fury in the 1990s-set Captain Marvel, to get the job done. And by all accounts, it works brilliantly… but at a very big cost.
It was because of all the visual effects wizardry needed that Scorsese had struggled to get The Irishman made for years (he and De Niro first started talking about making it back in 2004). Mob dramas have never been huge box office drawcards, at least not in the tentpole blockbuster range, and several studios baulked at the film's meagre chances of profitability. That's why Scorsese turned to Netflix and their deep pockets to get this film made.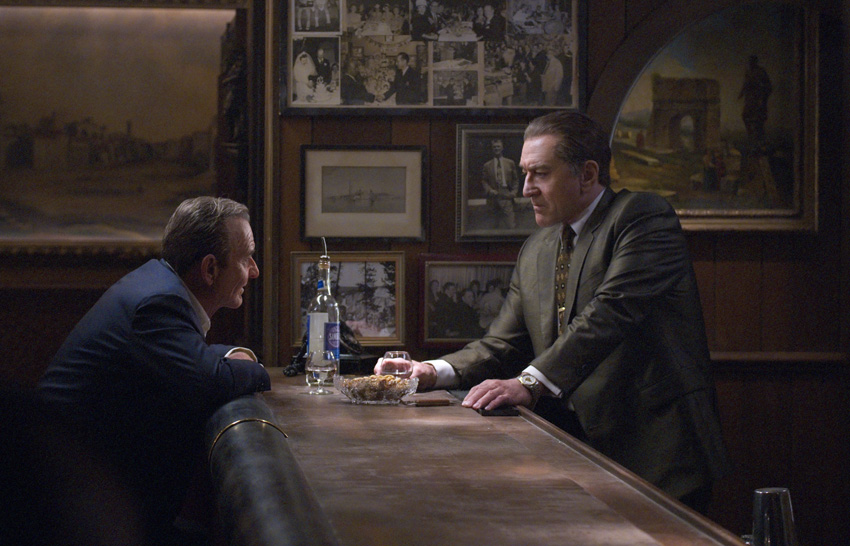 Thanks to the streaming services' subscription model, it's hard to work out whether the film would actually turn a profit though. Netflix did release the film in cinemas, but in a very limited capacity, just long enough to meet potential awards criteria. The streaming service may not be after profitability here though (though I'm sure it wouldn't hurt), but if The Irishman can land a Best Picture award at the Oscars, it helps to elevate the perceived quality of Netflix's entire library, and that will bring in more subs.
I'll be watching The Irishman tonight and can't wait to see how all that money was spent.
Last Updated: November 29, 2019