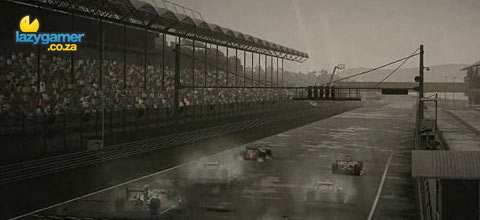 Codemasters F1 2010's visuals are going to blow you away.
I always loved Formula 1 games, quite possibly too much so. As a youngster, my buddies would spend their afternoons after school watching K-TV or playing action games while I locked myself away with my PC and wheel in Geoff Crammond's GP2, doing testing and setups for my car for 5 straight hours a day.
Since EA's F1 2002, I fell off the boat, never to return. All that is about to change I think, as this latest developer diary from Codemasters is not only showing off what looks to be a really accurate and fun F1 racer, but a game that is absolutely stunning to look at.
Hit the jump for the video to see what I mean.
Last Updated: May 14, 2010