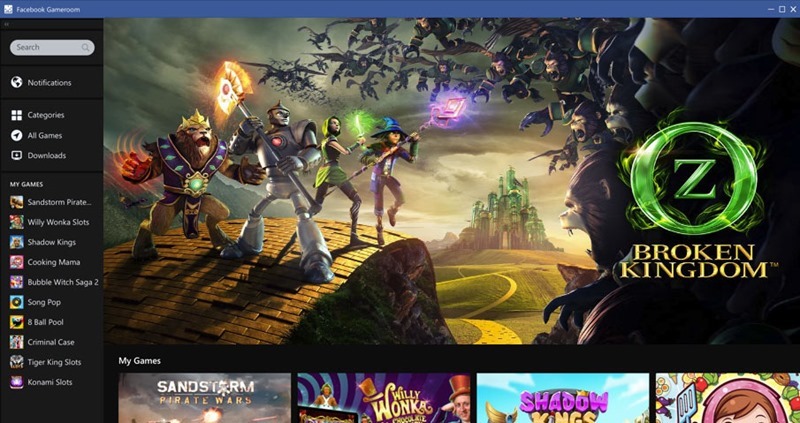 Gaming isn't just for the hardcore elite, though it may seem that way sometimes. Games can be, and are for everyone – and there's a wealth of games made for people who just want a bit of casual video game fun. Facebook has just made finding those sorts of lighter experiences a little more easy.
They've released a new, standalone digital storefront for games that helps for discoverability and download of casual gaming content. Think Steam, but for the sorts of games you might play on your office PC when you're trying desperately to avoid doing any work.
Powered by Unity, the new service is called Gameroom – and you can grab it here.
Expect fare like Friends, Scrabble, Cooking Mama, Shadow Kings and Curiosity. Games are limited to being 200MB or less, with case-by-case basis allowing for games up to 500MB. As with Steam, Facebook takes a tidy 30% slice of the income pie. It should be a great way for aid in discoverability for smaller indie games, where Steam is just awash with too many damned games.
"Our mission is to give people the power to discover, play and share the games they love with the people they care about," said Facebook director of global games partnerships Leo Olebe. "Unity is the world's leading game development platform. It's great to be working with them to help developers find new audiences for the games they pour their hearts into."

"Integrating tools that provide effortless access to Facebook's network is a key part of helping developers find the success they deserve," says Unity Tech vice president of business development Elliot Solomon.
The only question I have about this service is whether or not the casual audience will use it – or if they're happy to keep on using their phones or Facebook proper hubs for their games.
Last Updated: November 14, 2016