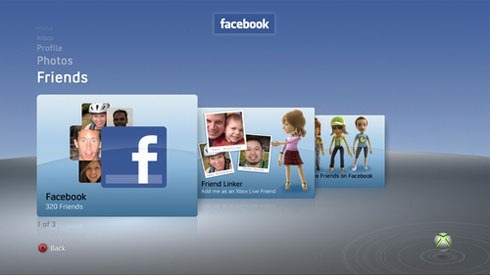 So I posted previously about how my poor little Xbox gave up the ghost and that I had to send it in for replacement and that I had received an invitation to the Xbox 360 Facebook and Twitter preview which was now going to be wasted.
Well I got my new Xbox delivered on Friday and amazingly it still knew I was in the beta and it upgraded itself on first boot so here is the simplest and most straight forward review of the Twitter and Facebook functionality.
First up Twitter… for those who don't know Twitter consists of sending 160 character messages to the Internet for everyone to read, yeah it's pretty much that exciting and the inventors are now billionaires.
Anyway so the Xbox 360 Twitter application is a third party application, which instantly means that it will never be integrated with games, that allows you to send a 160 character message to the Internet… with your controller… yeah it sucks.
Next up we have Facebook, one of my pet hates in the world. For those who don't know then Facebook is a social networking site for people to randomly post bizarre photo's of themselves when they were kids for paedophiles to trawl through.
The Xbox 360 version is a severely limited external application that only allows you to view people's photo's and if I recall also allows you to read their latest profile messages.
It's awesome, I spent hours trawling through random friends photo's and lining up the automatic slideshows for the family to check out. It's seriously good and a lot more fun than looping through the photo's on the laptop.
So all in all it's well worth the download and something I can see myself using often when the extended family is around. The Twitter thing really is pointless unless you have an external keyboard or at least a keypad.
Last Updated: November 9, 2009