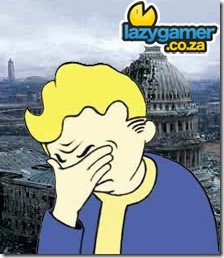 If you're desperately waiting to return to the desolate post-apocalyptic wastelands of Washington D.C, and you've already already dispensed of the "red menace" in Operation Anchorage – you're in for a bit of a wait, unfortunately.
The remaining DLC packs have both been postponed for a month. "The Pitt," originally scheduled for February, will have you Journey to the industrial raider town called The Pitt, located in the remains of Pittsburgh. In April, wasteland wanderers can look forward to "Broken Steel," which will allow players to continue the game after the main quest. It'll also raise the level cap to 30.
I loved Fallout 3 but I'm not put out by the delay in DLC – I'll have Street Fighter IV and Resident Evil 5 to keep me company.
Source : Joystiq
Last Updated: February 9, 2009