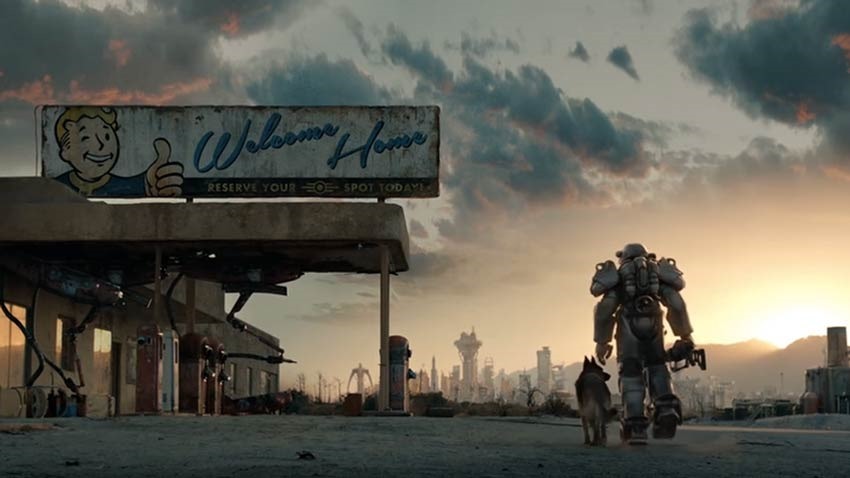 At E3 last year, Bethesda said they were planning on letting wasteland wanderers strap Virtual Reality headsets to their faces and explore a post-apocalyptic Boston in a new dimension. After their E3 event, they had a brief demo that showed off the potential of Fallout of VR. Since then? Very close to nothing.
That doesn't mean that work on Fallout 4 VR hasn't continued, and according to Bethesda's Todd Howard, you can play Fallout 4 in VR right now from start to finish.
"Fallout is going great. There's a lot of work to be done, but it's super exciting. We are doing the whole game," Howard told Glixel. "You can play it start to finish right now, and the whole thing really works in terms of interface and everything."
Unlike faster-paced shooters, where a transition to VR would likely result in explosive nausea, Fallout works because of systems.
"The Pip-Boy is on your wrist and we've been able to present so that it works the way you expect. You look and there it is. The fact that the gunplay is a bit slower than in a lot of games has certainly helped us but we have V.A.T.S., so you can pause or slow down the world," Howard says of the game's assisted targeting system that slows down the world, letting you pick off targets. "I assure you, V.A.T.S. in VR is awesome. We love it."
So why can't you, as a consumer, play it yet? There are still a few things to iron out, like locomotion.
"We're lucky that the action isn't super twitchy," he says. "Locomotion is definitely the hard part, I will admit. Given the size of the world and the amount that you're moving in Fallout 4 that part is tricky because you're doing it a lot. Right now we're doing the teleport warp thing and that's fine, but we're experimenting with a few others."
Making regular games work in VR is tricky, but as Capcom's shown us with Resident Evil 7, it's definitely possible if it's done well, and if there are enough options for comfort.
"Our plan is to ship with as many as we can, because it's different for everybody," Howard says. "There are a lot of indie developers and students that are working on prototypes and thinking about how to move in VR and so we're looking at a lot of those."
Resident Evil 7 allows players to move in 30 degree increments, which seems to make it a more pleasurable experience for most people than free motion – and that's one way to bring Fallout to VR.
Last Updated: February 20, 2017