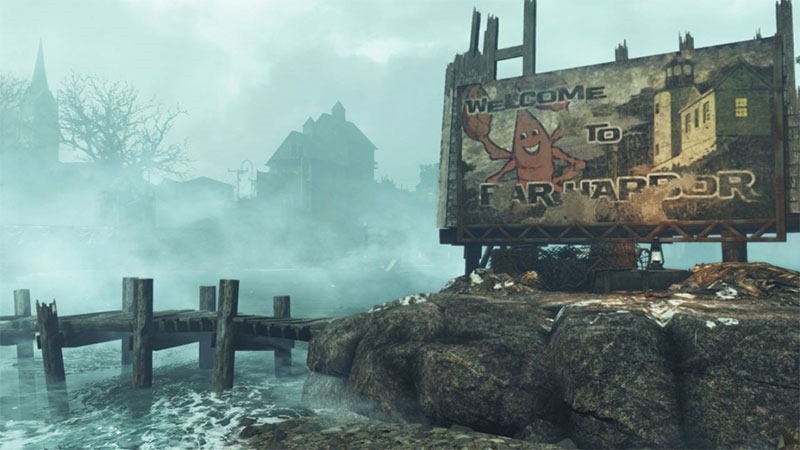 I liked Fallout 4. Boston's wasteland was a joy to explore, and I had a blast putting together guns, taking them apart and cobbling new ones from their bits and pieces. I didn't love it though, and I doubt that history will look back at Fallout 4 with same reverence as it has on pretty much all of the other Fallout games.
What it will be fondly remembered for though, is the excellent post-launch support that Bethesda's given the game, both free and paid. The challenging survival mode is live on PC, and official modding support is headed to consoles – all at the lovely cost of not a damned thing.
The paid DLC has been pretty good too. The first, Automatron, lets you tinker with robots, but hasn't really changed the way the game plays much. The second DLC is far more interesting –as it actually ads a substantial chunk to the game.
Here's what it's all about:
"In Far Harbor, a new case from Valentine's Detective Agency leads you on a search for a young woman and a secret colony of synths. Travel off the coast of Maine to the mysterious island of Far Harbor, where higher levels of radiation have created a more feral world. Navigate through the growing conflict between the synths, the Children of Atom, and the local townspeople. Will you work towards bringing peace to Far Harbor, and at what cost?"
As nick Valentine was one of my favourite characters in Fallout 4, I'll be watching this with a keen eye.
Far Harbor new faction quests, settlements, creatures and dungeons with new higher-level armor and weapons. It's coming to Xbox One, PlayStation 4, and PC on Thursday, May 19.
Here's a look.
Last Updated: May 5, 2016