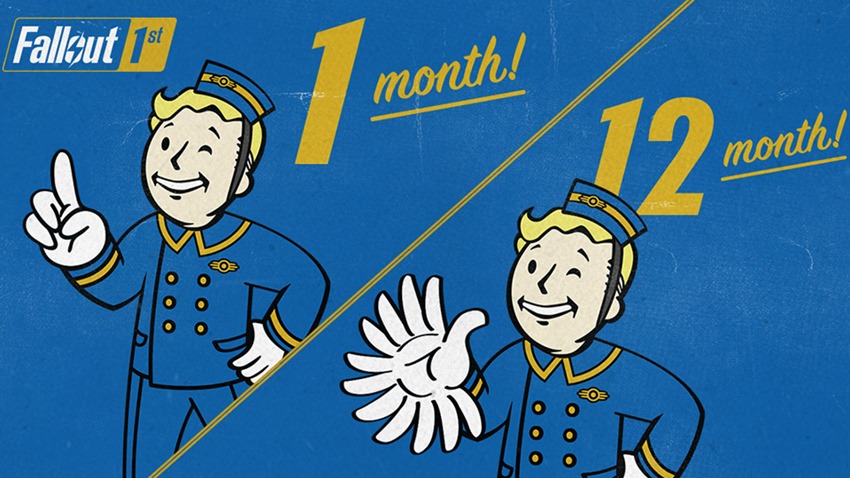 Ah, Fallout 76. It may be in better shape these days, but on launch it was a cautionary tale of hype and despair that positioned itself as the poster child for everything that was wrong in the AAA game industry scene. From being more broken than a parked Mercedes in Street Fighter 2 through to the banhammer being brought down on the innocent and a brouhaha over licensed alcohol not living up to expectations, Fallout 76 is an infamous chapter in gaming history whose recent accomplishments will always be overshadowed by its many many failures.
Seriously, do yourself a favour and watch the Internet Historian video on the entire saga, it's brilliant stuff.
So what's happening now in the post-apocalypse online survival game? With fans miffed at the news of NPCs being delayed to 2020, Bethesda decided to add something else to the mix: Premium subscriptions! Yes sir, for a fistful of dollars you can join Fallout 1st. Bethesda describes the service as "a premium membership that offers something players have been asking for since before launch: private worlds for you and select friends".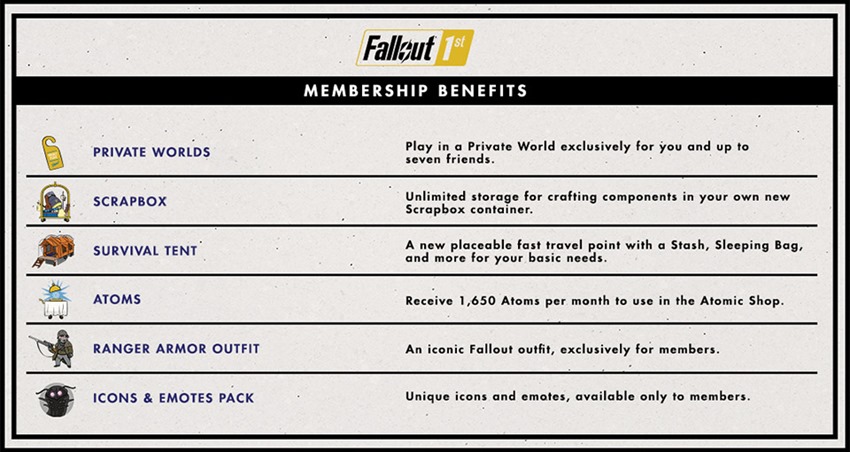 Private worlds will continue to evolve with new features such as expanded building areas, increased C.A.M.P. budgets and Workshop persistence. We've also received a lot of questions about playing Fallout 76 with mods and this, too, is something we're excited to add to private worlds in the future.
Pony up $13 a month or $100 a year and you'll have your own private slice of West Virginia that you can share with up to seven other freeloaders I mean friends. You'll be able to use mods eventually, get your hands on exclusive items such as a survival tent for fast travel purposes and some pocket money in the form of 1650 Atoms of in-game currency a month. Which is just enough bottlecap coin to buy a skin and an emote! Hooray! Just a side-note, you can whip out a credit card and purchase 1100 Atoms for $10, so make of that what you will.
The Fallout 1st subscription isn't needed to play Fallout 76, although the base game will still set you back a fair chunk of change, bandwidth for patch downloads and even more cash for the headache tablets required to get through the opening hours slog before things become bearable. The actual content inside of Fallout 76 has improved in the months since Bethesda started buckling down on it, with new expansions adding a lot of fan favourite content to the mix.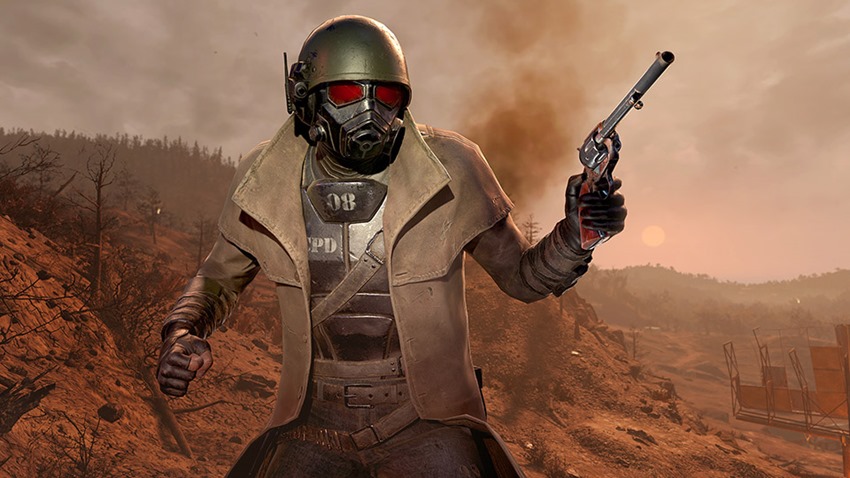 It's still far from perfect though, with expectations for what Fallout 76 should be rarely meeting what it actually is. Alternatively, this week's release of The Outer Worlds may be the fix that old school Fallout fans are looking for as that game happens to be a delightful mix of character, action and absolutely zero microtransactions.
Last Updated: October 24, 2019