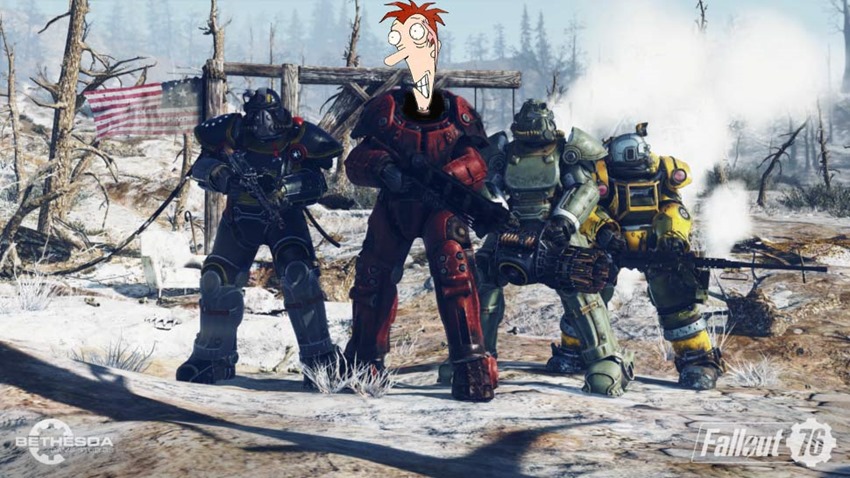 Fallout 76 arrives on store shelves on November 14, but for some fans that's just not soon enough, dammit. "I want to play it nooooooow" your inner millennial might be screaming, while also moaning about society's prejudice against man-buns and their habit to exhale massive plumes of self-righteous vaping smoke.
Bad news: You can't play Fallout 76 right meow. Good news: You can play it on Saturday, as the game's stress test will kick off on October 13. Provided that you meet several requirements. According to Bethesda, here's the gist of what you need to know if you're looking to get in on some of that early access play time:
The stress test will only be available on Xbox One
You'll need an active Xbox Live subscription
You'll also need to be a member of the Xbox Insider program, which you can grab by installing it on your console
You'll need to have pre-ordered Fallout 76
Digital pre-orders will grant you entry via the Xbox Insider hub, whereas pre-orders for physical copies will require you to log into Bethesda.net to see if you have received your access token
Even with all of this done, Bethesda says that there's no solid guarantee that you'll be selected for a sojourn into the wastelands
Remember, this isn't the beta that Bethesda announced. The stress test is a smaller-scale experiment to see how the game servers operate under the stress of a chosen few and will contain an early version of the full game for players to play around in and encounter bugs that are designed to be fixed ahead of the November release, during select hours.
Bethesda is also being strict with how players share content, as the Non-Disclosure Agreement says that any gameplay footage or impressions are strictly verboten. Weird considering that everyone knows what the game looks like already and people are well aware that there will be some bugs to work through, but hey I don't make the rules. Games PR just happens to get very antsy at the mere mention of a ragdoll physics effect gone awry.
Here's something you can see though: The full map for Fallout 76! Click to embiggen, my cromulent friends.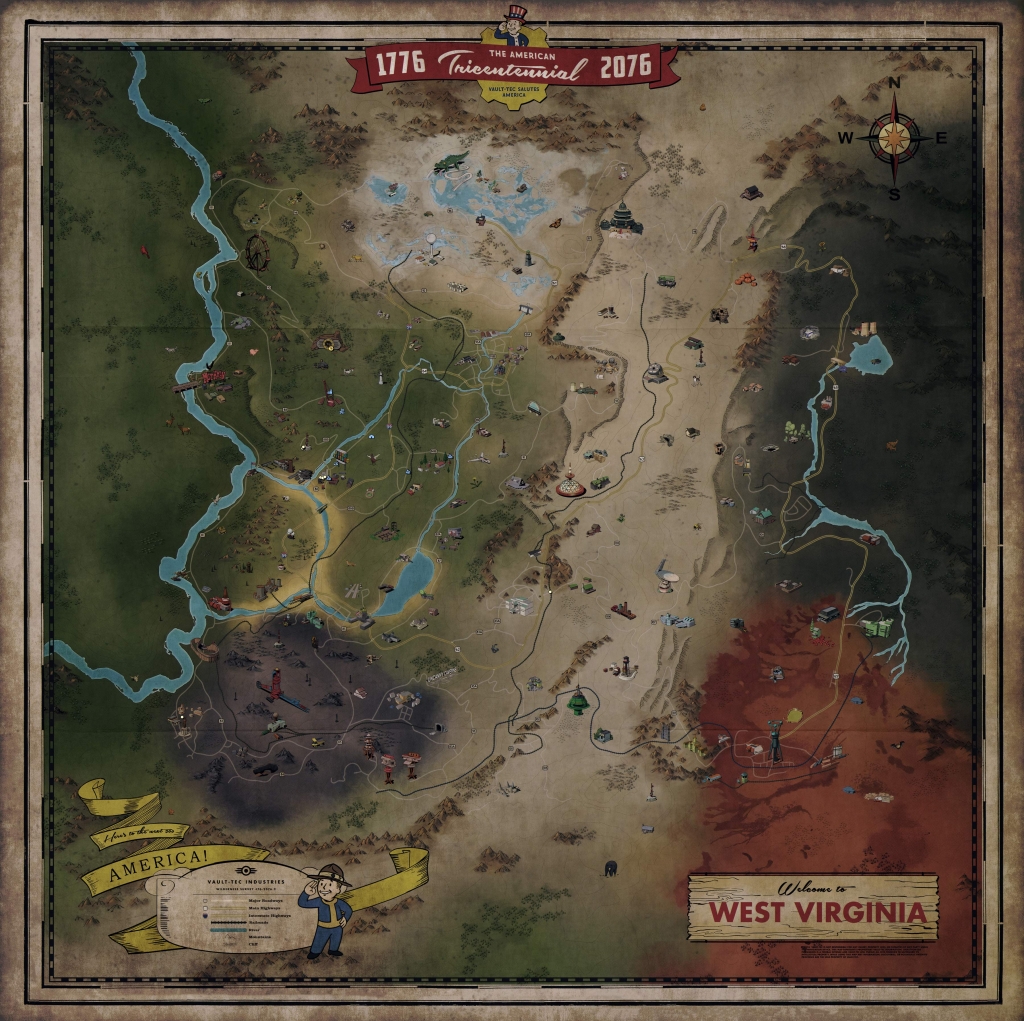 For more on Fallout 76, here's everything that we know about the game so far.
Last Updated: October 11, 2018